Monitoring software's here if you want to be sure that your site is online, active, and even more. However, while any website monitoring software has a specific feature that makes the monitoring product stand out, what makes a good one?
For instance, having an alerting system that would notify you anytime, you get a request for information on your website. Or what about having a graph showing how much you are growing in traffic, time spent on your site, and also which parts of your site are becoming increasingly more popular?
If you are looking for such monitoring and maintenance software, then you are in the right place. We present excellent options that will give you precisely what you want.
Uptimia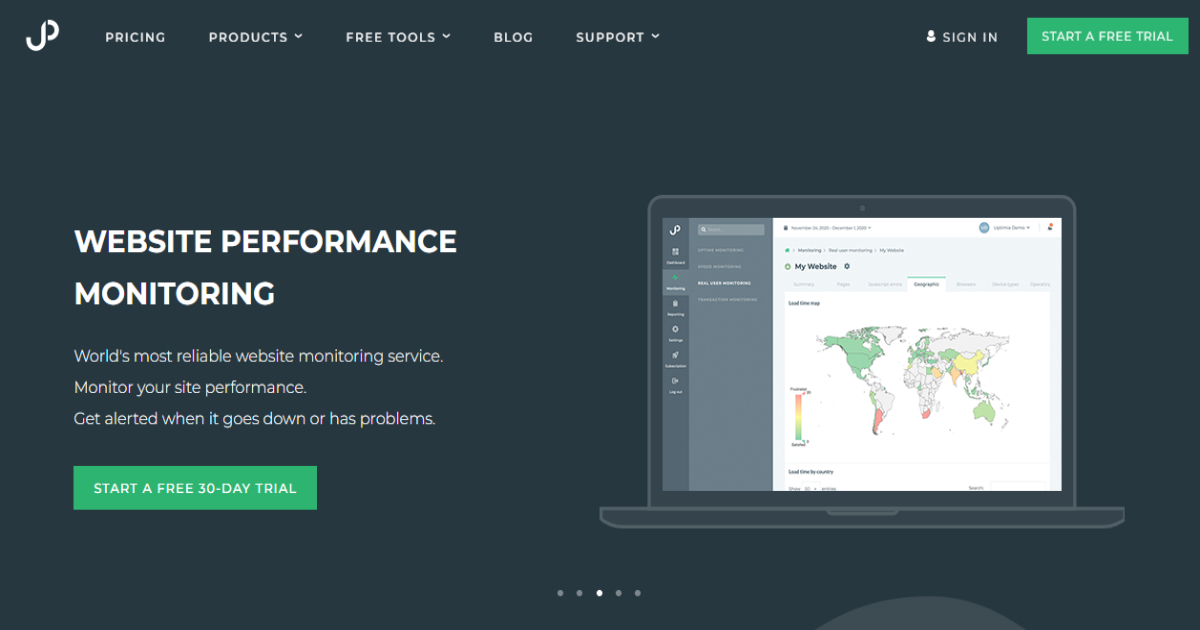 The first on our list is Uptimia. Uptimia will keep a close eye on your website's uptime, efficiency, and pace while sending out instantaneous notifications when any problems arise.
All you need to do is install this nifty tracker on your website, and you will be able to monitor every visitor to your website, whether or not they have problems with the website, whether or not they leave after the issues, and even how they found you.
Furthermore, Uptimia allows you to create custom reports that will enable you to track the entire browsing session, the website they are on, the number of errors or warnings they have, and even the number of times they have scrolled up the page or down.
All this information will allow you to analyze better how your site is used, how efficient the place is, and how satisfied users are with the site.
My Website is Online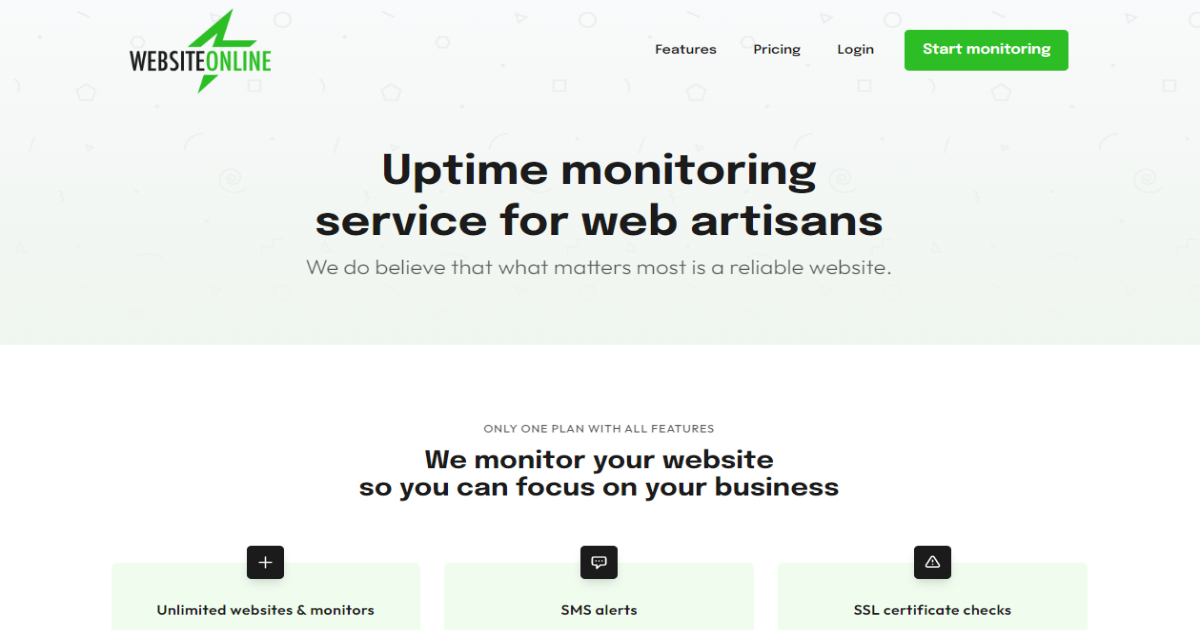 My Website is Online is another great option if you want to end your search for monitoring software. This tool will monitor and maintain your website, allowing you to concentrate on your business and success.
My Website is Online is unique because it allows you to change your website anytime. You will be able to choose how you want to receive alerts. It sounds great that they come to your emails, but why should these alerts not come to you via SMS?
In addition to getting a quick alert message so they can react immediately, it is easy to add.
CheqUptime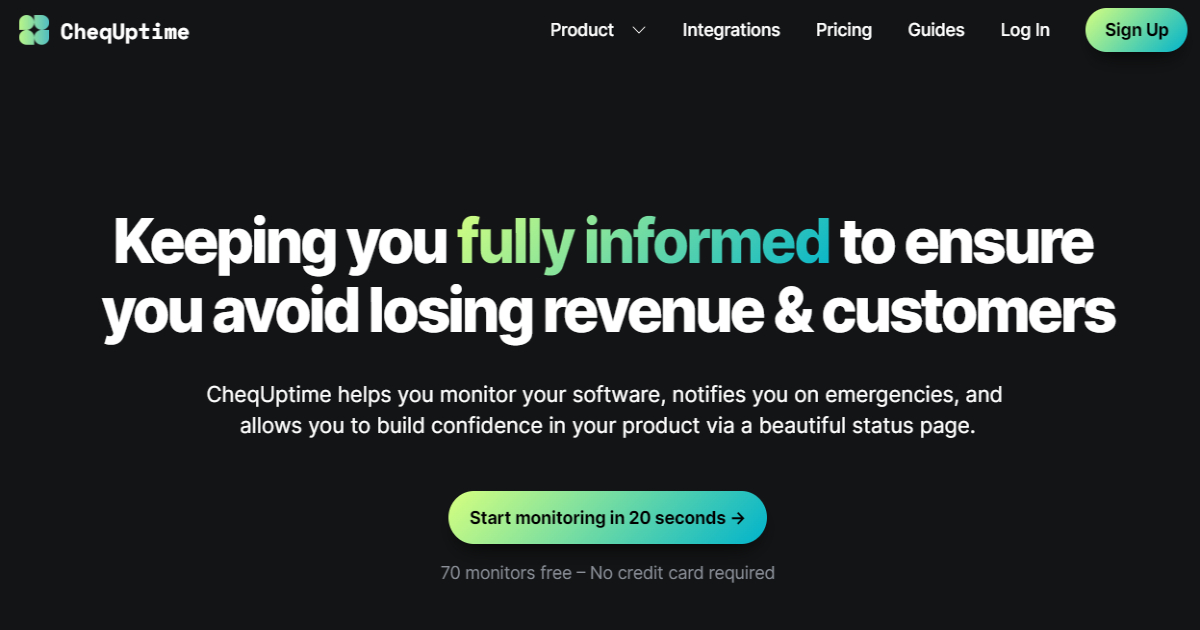 Next on our list and in our top three recommendations is CheqUptime. With CheqUptime, you will have a ready-made and set-up monitoring option in front of you in just a few minutes, and it will be able to notify you immediately if there are any inappropriate changes.
In addition, you will be able to monitor your website in real-time. In other words, you can watch everything about your site in real time and make the necessary changes at that very exact moment.
You can control every aspect of your website, from uptime to content, traffic to clicks, and much more. In short, this is one of the most powerful tools on our list.
Alertra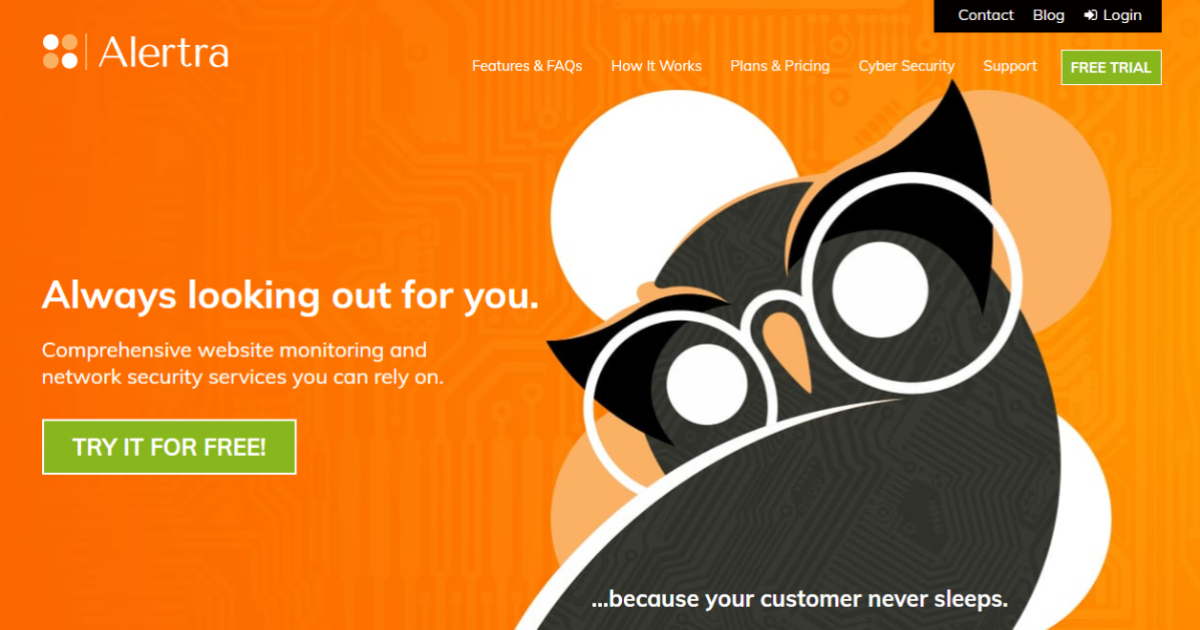 Another good option is Alertra. Although it is not as good as the first three options, we are sure you will like it. This full-featured monitoring tool is easy to use and offers a comprehensive set of web services that allow you to track almost every aspect of your website in real-time.
Your awareness of website failures or service interruptions is maintained through Alertra's user-friendly website monitoring system, which includes SMS notifications.
Uptime.com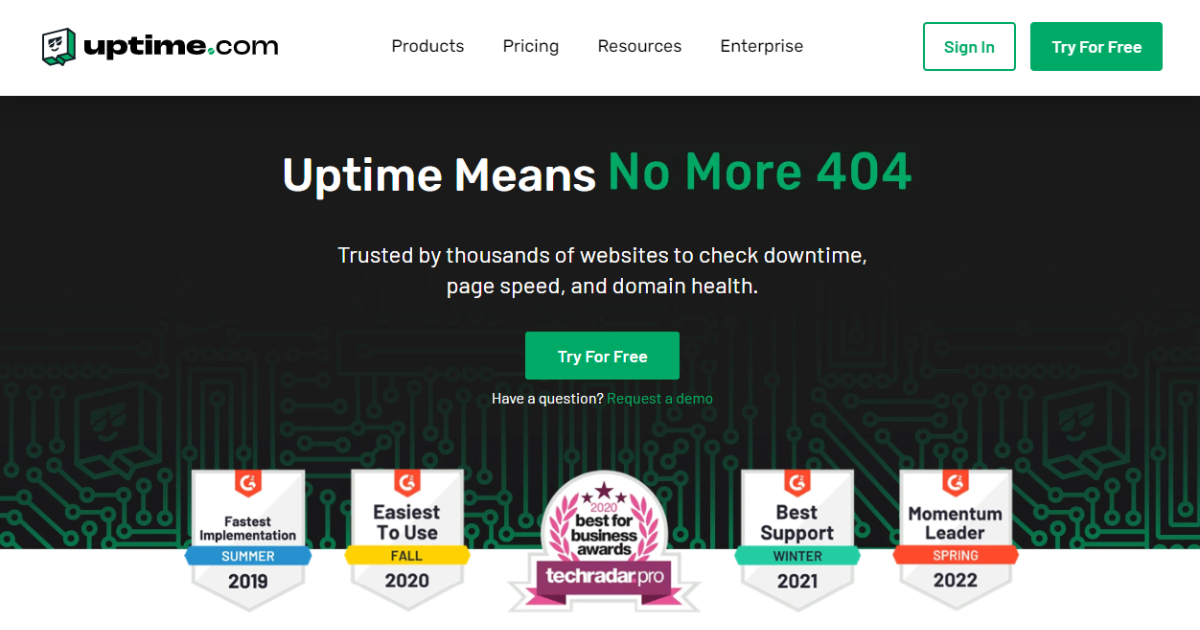 Our last monitoring option on the list is Uptime.com. They will monitor your website while maintaining a real-time, live look at your site.
They provide the ability to monitor your website from the various devices in your home or office that you are using. And if it is detected that the site is not running correctly, they will give you an instant notification.
You will have real-time access to your website without being online yourself. But if there is a problem, you will be able to make the changes necessary in a few minutes, and you will be up and running again.
Conclusion
We hope you have found some good options that you like. All these tracking software are very flexible and great for any website. Some will be specific to the needs of social networking, while others are focused on more major social media sites.
However, the first three options are outstanding when considering everything, and we want to highlight them again. You cannot go wrong with these three options; they will give you everything you want from monitoring software.