Writing a business plan for your up-and-coming company may be a crucial step on your way to success.
Harvard Business Review even came up with the numbers that prove that "Entrepreneurs who write formal plans are 16% more likely to achieve viability than the otherwise non-planning entrepreneurs.".
And that is why we made this article. We are bringing you some of the best tools for writing your business plan so you can be one of those entrepreneurs that achieve viability.
So, let's begin!
1. LivePlan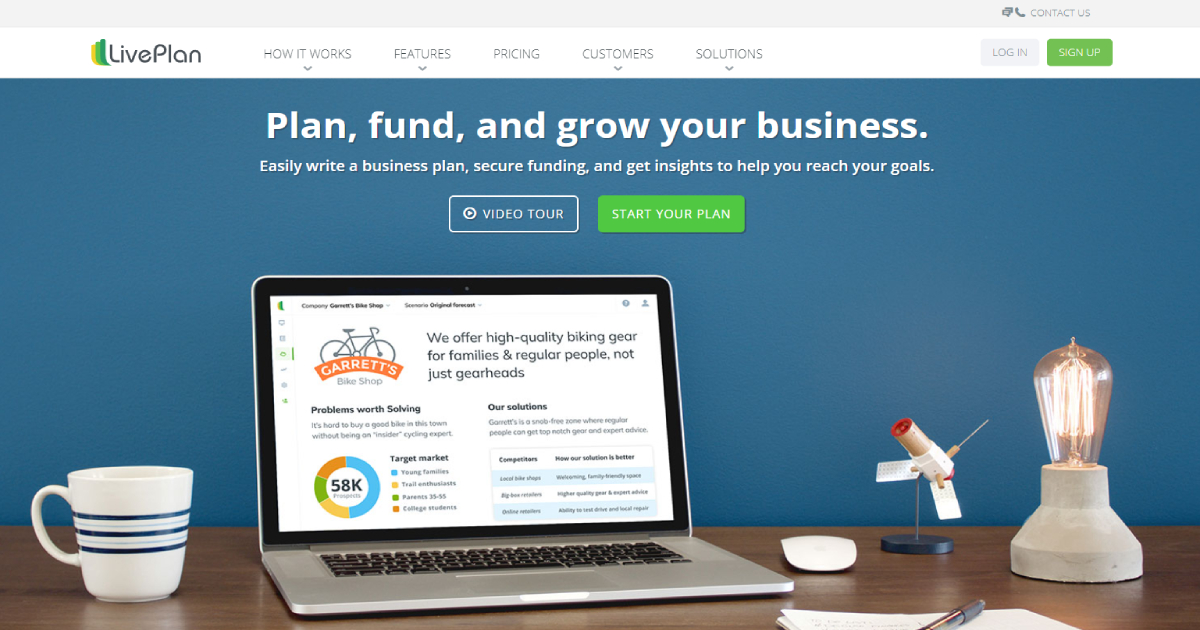 The overall best business plan builder for everyone is LivePlan. It has all the features you may need from your plan builder like step-by-step instructions, financial reports, comparing your business's finances to your plan's goals.
Also, it comes with premade samples of business plans, so if you never wrote a business plan, you can choose one of many samples.
LivePlan has standard and premium versions. The definitive version costs 15$ per month if you buy the annual plan or 20$ per month if you subscribe monthly. Premium version costs 30$ per month for the yearly plan and 40$ per month for a monthly subscription.
So if you want an excellent program, LivePlan comes at fantastic and competitive prices, and it even has a 60-day money-back guarantee.
2. Business Power Tools – BizPlanBuilder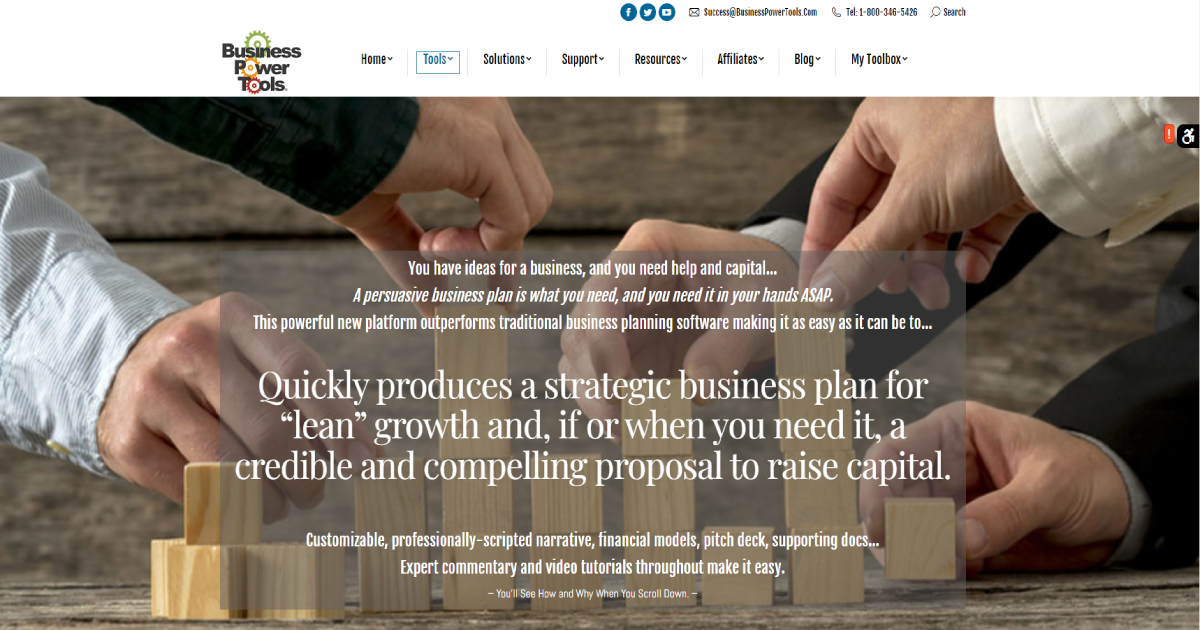 Business Power Tools' BizPlanBuilder is a user-friendly plan builder. It has a self-explanatory and intuitive user interface so you can manage quickly through your plan pages without needing instructions or wondering how.
Furthermore, it has a text editor comparable to those you have already used. BizPlanBuilder also has many features that you may find helpful, such as practical guidance for writing a business plan or pre-written text, including your pieces of information, and many valuable tips from experts.
BizPlanBuilder has only one plan that costs 27$ per month if you choose a monthly subscription, but it offers you to pay a one-time total price of 97$, and you have a lifetime license for one of the most easy-to-use business plan builders.
3. Business Sorter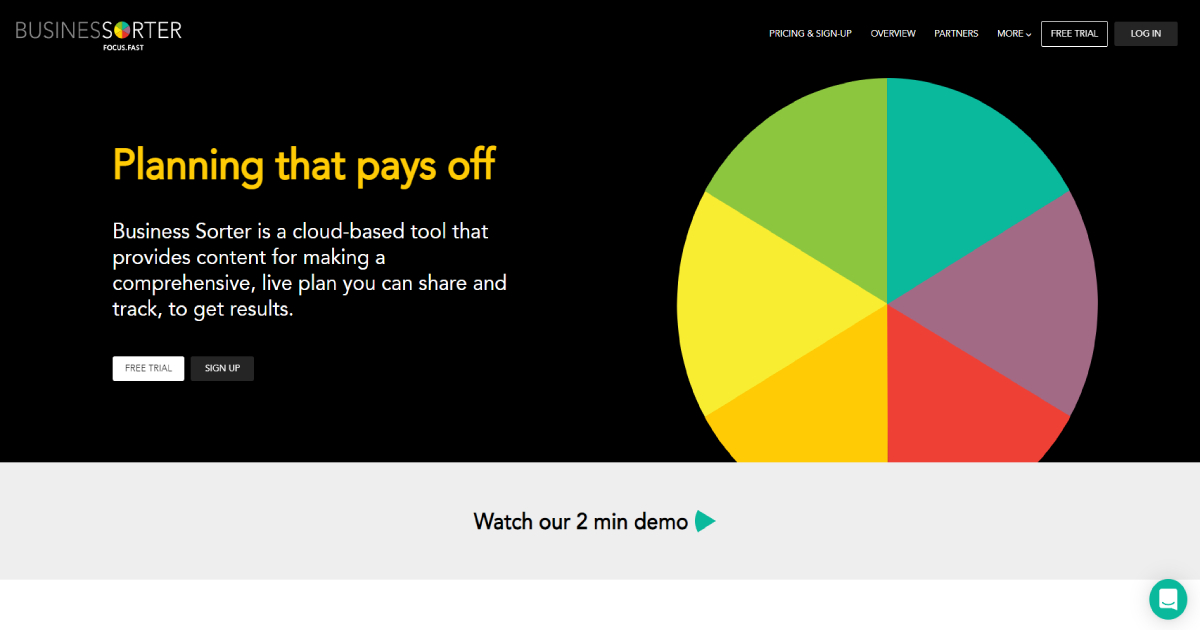 Business Sorter has a unique card-based method that helps you make a perfect business plan. You can plan everyday things like finances and marketing, preparing your teams or team members.
Business Sorter focuses on making an internal business plan, so if you are looking for a builder that will help you craft a plan to show it to other people, then Business Sorter isn't made for you.
Also, you can use it as a planner or scheduler after making your first plan in Business Sorter. It can create tasks, give them deadlines, assign a team member to them and let you do what project management tool would do for you instead.
Business Sorter has many plans from which you can choose, and they are based on the count of your team members.
There is a Small Team plan that costs 10$ per month or 80$ per year, Medium Team costs 30$ per month and 240$ per year, Large Team costs 80$ per month and 640$ per year, and there is an Enterprise plan whose price varies.
4. Wise Business Plans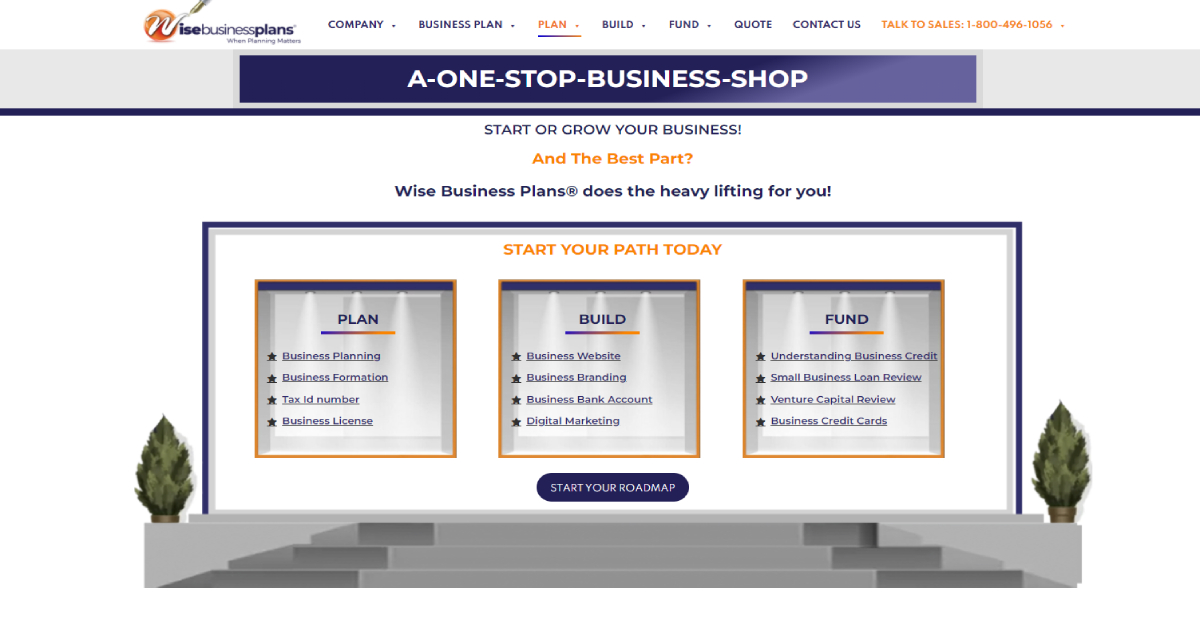 Wise Business Plans is not software like other business plans tools on this list; instead, it is a service.
So if you choose Wise Business Plans to make your plan, you will get an expert who will reach out to you and ask you questions about your business, then they will make their research and write it instead.
The only thing you have to do is answer their questions, review the project with them, and pay.
Your plan will be made by a schooled expert that will do all the work for you, and you will get the best plan possible, the one you can't create with any other business plans tools.
Their price depends on the plan, but it sure is worth it.
5. GoSmallBiz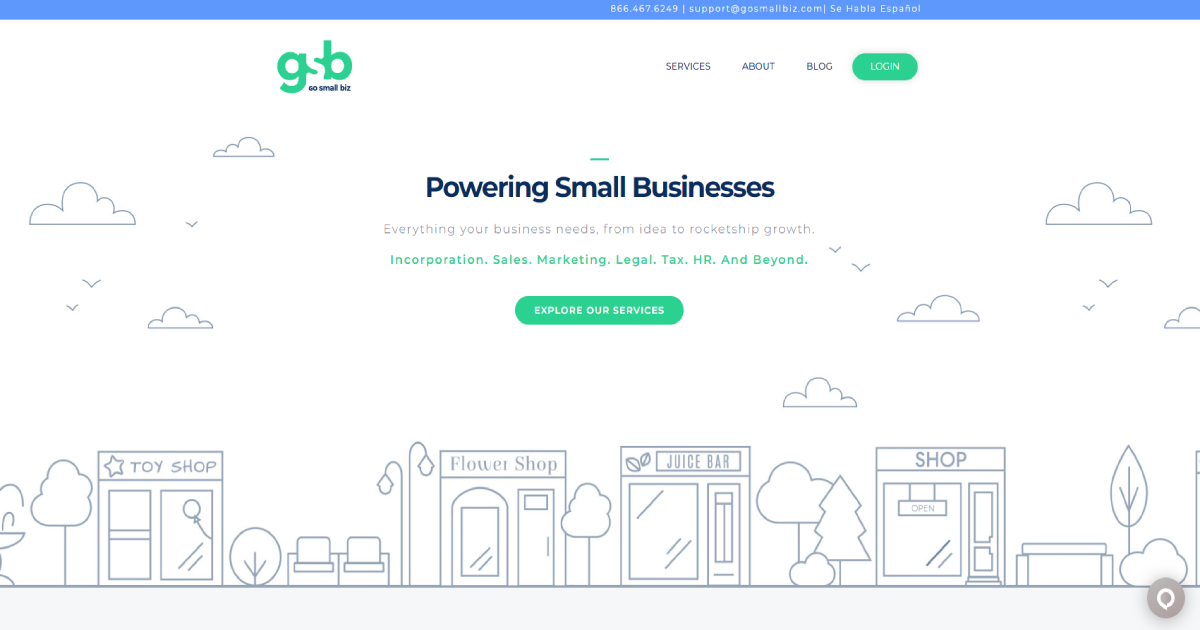 GoSmallBiz is a perfect tool if you need more than just a plain plan builder. You can make a business plan using this tool nonetheless, but after making your business plan, you can continue using it as a website builder or CRM system that helps you in more than one way.
It also includes templates, step-by-step instructions, and the ability to make financial plans, and it can offer expert thoughts if you ever need one.
It has three plans to choose from, Grow plan costs 39$ per month, the Guide plan costs 49$ per month, and the Go plan costs 199$ per month.
Conclusion
If you are starting a business or already running one, you should make a business plan as it is a more secure way to sustain your business's growth.
It doesn't matter if you need to present your business plan to a potential investor or help organize your company internally. You can find everything you need in these tools, so why don't you give them a try.