Hootsuite was created in 2008 to answer a growing need for managing social media networks from one place.
Its developer Ryan Holmes (who worked in a digital service agency at that time), has created, together with his team, this social media management platform.
The Hootsuite platform is a social media management tool that can manage multiple accounts from one place, the Hootsuite dashboard.
Moreover, Hootsuite supports the integration of Twitter, Facebook, Instagram, LinkedIn, and YouTube, which you can manage directly from one place. But since then, a lot of new platforms have been created.
Hootsuite is an excellent platform to use, but other social media management platforms can be more suitable for individuals or small businesses (offering free plans, some innovative features, or scalable solutions).
Some social media marketing agencies worldwide use different platforms for managing social media networks. Of course, it's easier to grab some info from a social media consulting firm or expand your familiarity with the topic by reading this article. It's on you to decide.
So let's dive into those platforms!
Top seven alternatives to Hootsuite
1. ContentCal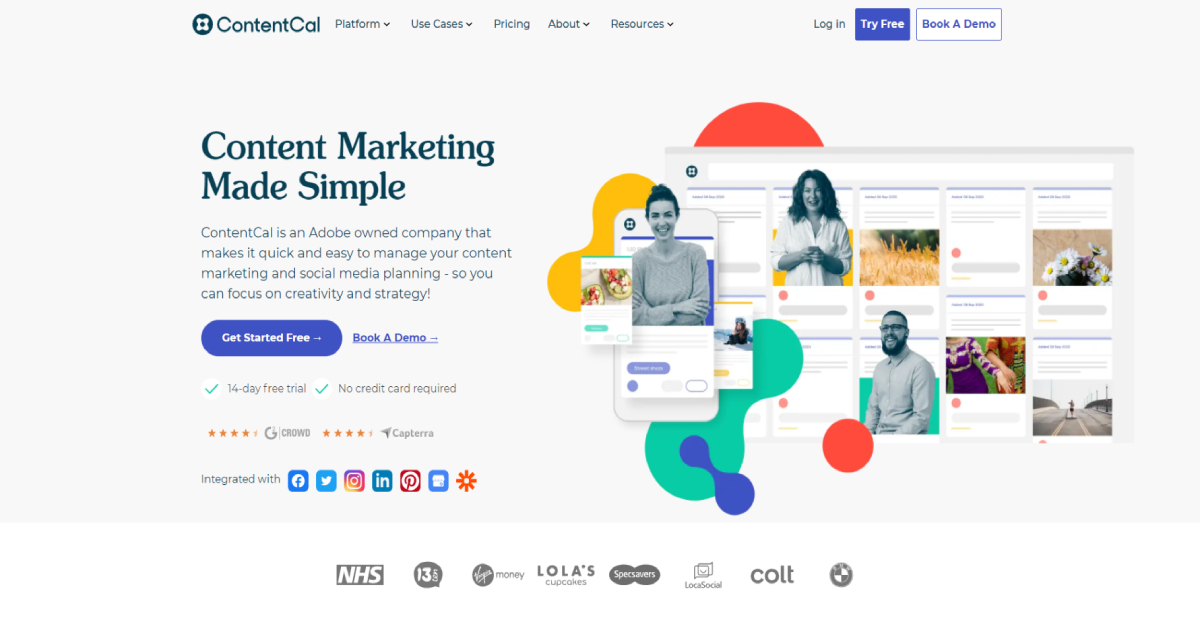 ContentCal is a social media managing platform and a solution that will help you manage content marketing on social media.
This platform has the following products:
Publishing (at one place you will be able to plan, schedule, and publish your content on social media)
Engage (customers relationships will grow, your customer service will improve its response time, and it will be easy to assign conversations among agents)
Analyze (with this tool, you will be able to analyze important data about your posts. You will have visual insights about engagement, audience, and performance on social media)
ContentCal offers a free 14-day trial and three paid plans: Essential, Advanced, and Expert.
2. MeetEdgar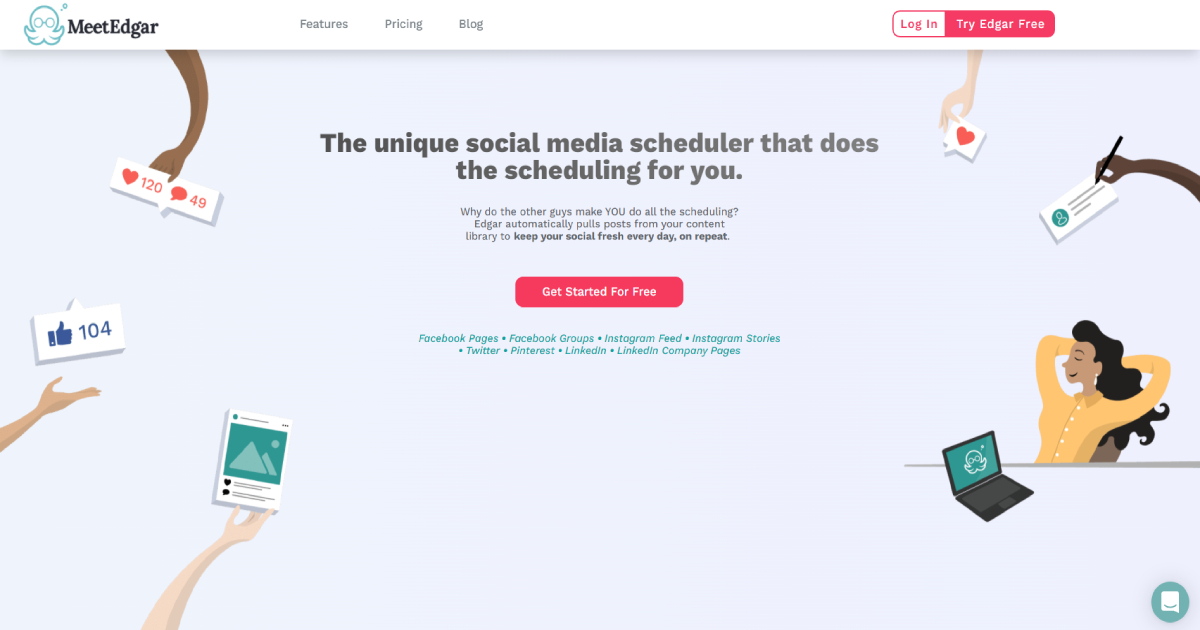 MeetEdgar is social media scheduling platform that will take care of all scheduling, and you will have time to work on more creative tasks.
Features of MeetEdgar are:
Automation time slots, so you will be able to repurpose and republish
Automated posting
Library of evergreen content
Into the MeetEdgar content library, you can save all updates of your posts. Furthermore, MeetEdgar will automatically post content from this library, and you will have a steadier presence on your social media accounts.
On top of that, MeetEdgar has A/B testing and link tracking tools.
MeetEdgar comes with a seven-day commitment-free trial and Eddie and Edgar's two paid plans (billed annually or monthly).
3. SproutSocial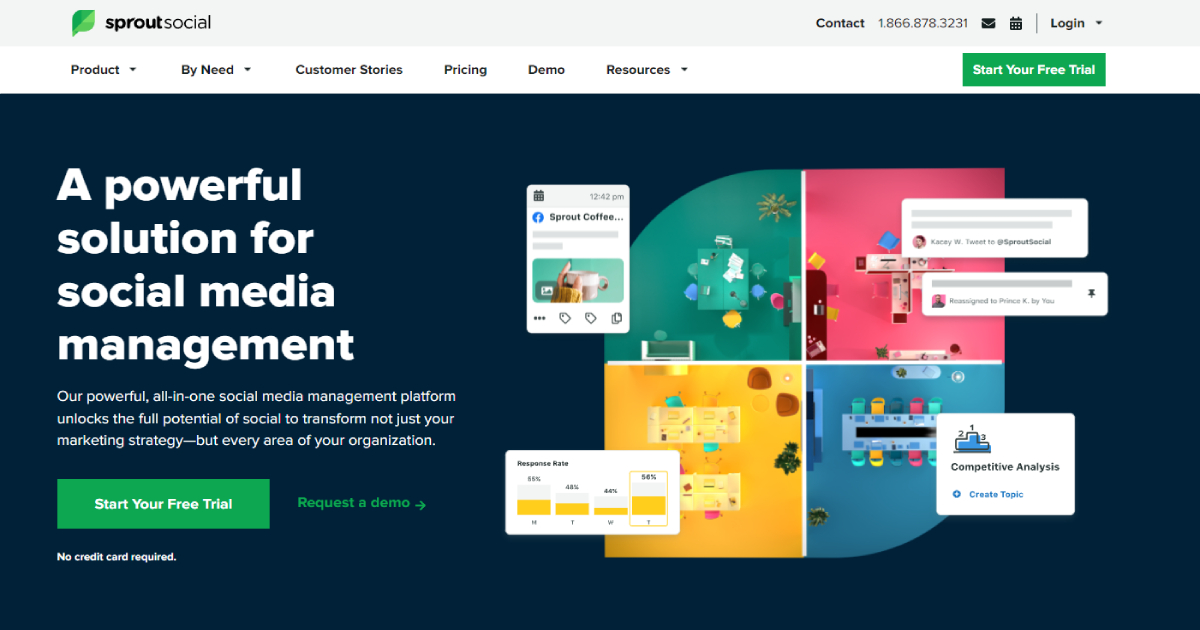 SproutSocial is social management platform suitable for individuals or marketing organizations. Using SproutSocial, you will optimize all aspects of your daily work.
SproutSocial's Content Publishing feature enables you to use cross-network scheduling on your social media accounts. Content is then planned, organized, and deliver with available automated tools.
The Conversation Management feature will keep you connected with your customers with its engagement tools. Your customer support will quickly connect and communicate with customers.
Also, content reports will give you all information and data about your social media accounts and their metrics. On top of that, SproutSocial analytics has presentation-ready reports.
SproutSocial offers a 30-day free trial for any paid plans (Standard, Professional, and Advanced).
4. Buffer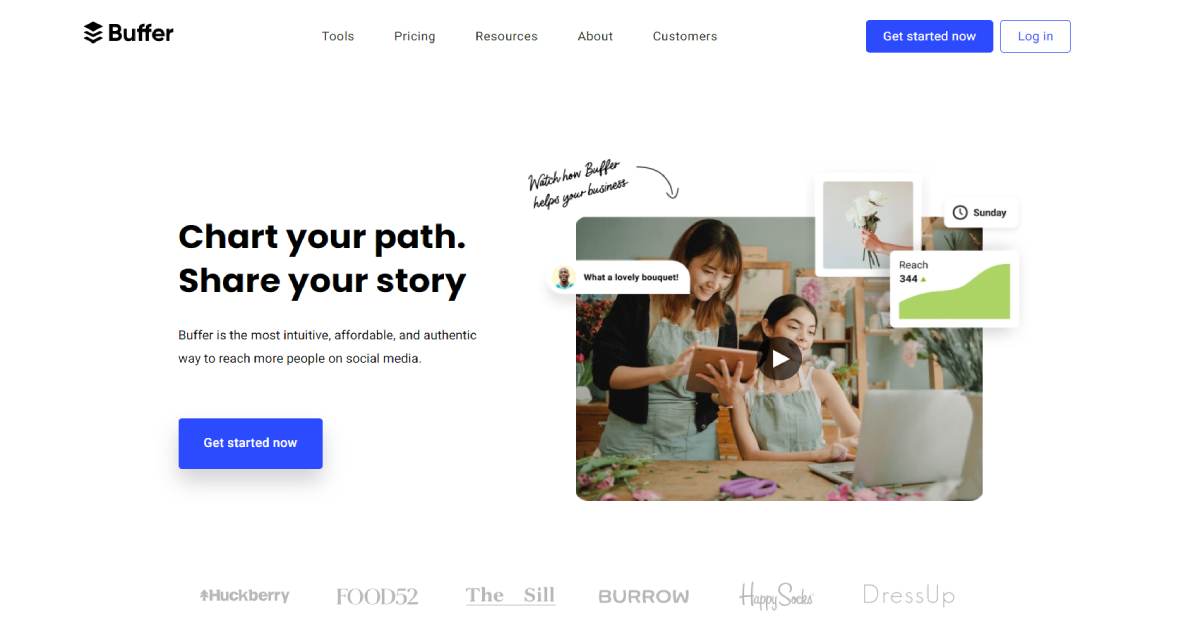 Buffer is a social media toolkit for small businesses. Its intuitive path through social media management contains these four steps:
Analyze → Publish → Engage →Celebrate
With Buffer's social media analytics tools, you can measure performance and improve your content and messaging.
Planning and publishing tools allow you to schedule posts and plan social media campaigns. Labels and Hotkeys will highlight critical comments from your customers, and you can quickly reply.
With Buffer, you can track your growth, engagement, and increase following.
Buffer has a free plan and three paid plans: Essentials, Team and Agency.
5. Kontentino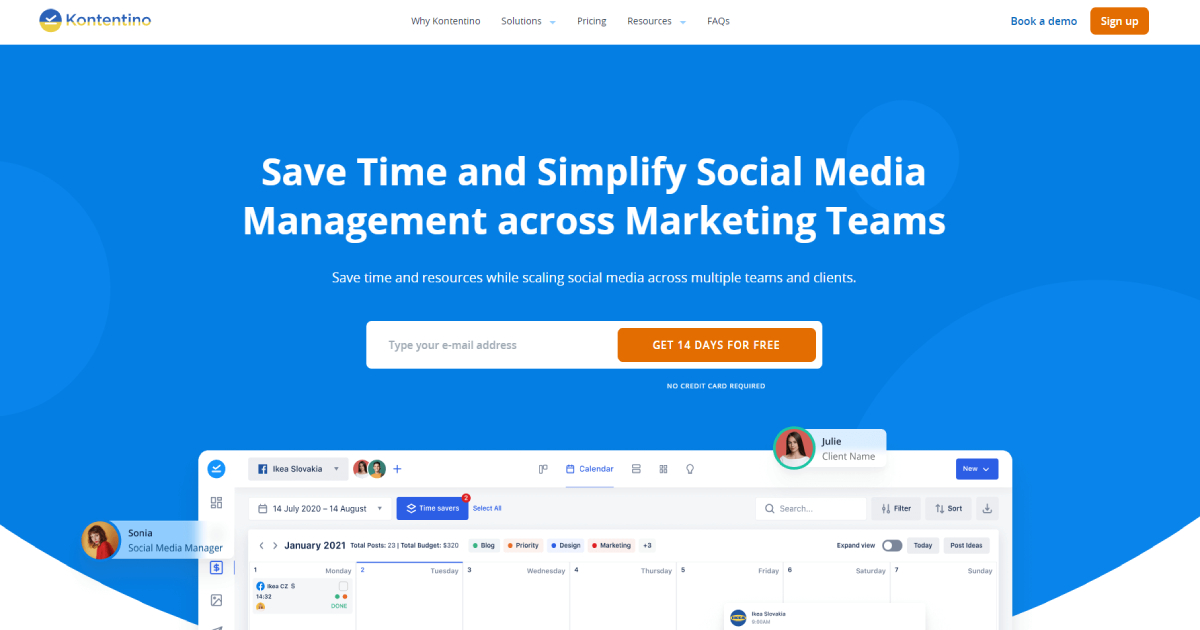 Kontentino is a platform for marketing teams. Hence, it has features for managing multiple clients.
Your teams will be organized using the Kontentino calendars and have stakeholders, content, and visual assets for each client in one place.
If you have multiple clients organized per one place, at a particular team place, it will be easy for your teams to plan social content collaborate within your agency or with their clients to get quick approval when needed.
Publishing on social media will be easy and fast, with each client getting their analytics or reports.
Since Kontentino is optimal for larger agencies, all pricing packages are on-site customizable.
6. Later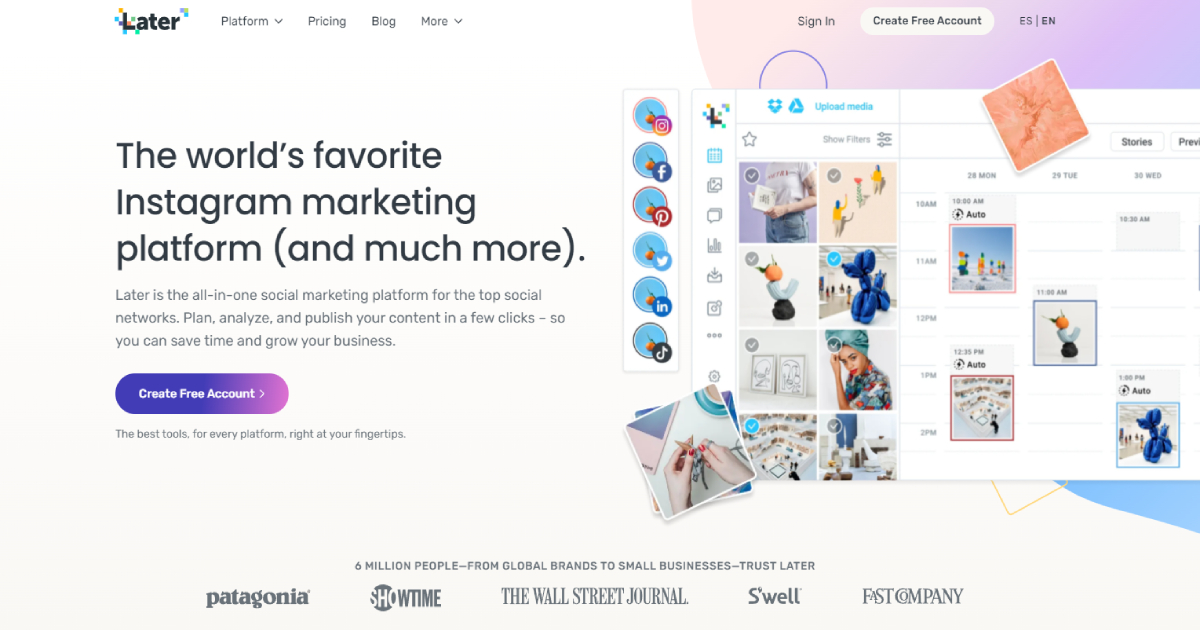 Later is social media platform built mainly for Instagram, but can be successfully used for other social media accounts. With Later, you will be able to share photos, videos, reels, and Later has tools for creating feeds.
Later features are visual planer, user-generated content, Linkin.bio, and an analytics tool.
Later has three paid plans, Starter, Growth, and Advanced. They can be customized, and there is a 14-days free trial.
7. Falcon.io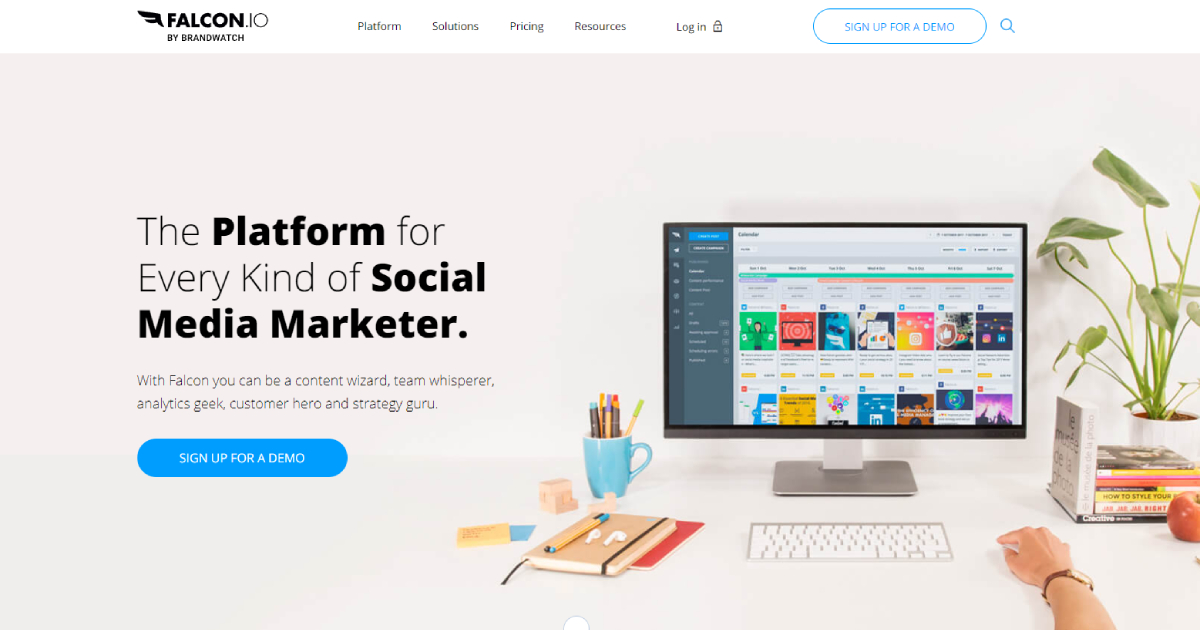 Falcon.io is a unique platform with social listening, tailored content, managing customer satisfaction, and many more. This social media platform is suitable for teams or individuals.
Solutions that Falcon offers are:
Social Media Management
Audience Management
Strategies Service
Content Marketing
Verticals and more.
You can sign up for the demo version on their website. The essential paid plan has a 14-days free trial, and Full Suite plan pricing is requested on site.
Conclusion
There is a large offer on the net of different software considered alternatives for Hootsuite. We saved your time by describing the 7 top ones.
If you think we can include some other software alternative to Hootsuite in our list, please leave us a comment below.