Keywords are a term that is frequently used in web marketing and when producing different types of content for a webpage. In simple terms, keywords are words or phrases that we associate with a specific topic.
Google matches the words in the ad, article, or webpage to the terms that can be found on your website. To know which tools ranked higher on Google, you need to research in-depth.
With this search, you will gain a thorough understanding of the best keywords for your business. On top of that, you will get a decent sense of what happens when your primary keyword is typed in Google.
Here are the best 5 Google keyword ranking checker tools to make the process easier.
1. Google Search Console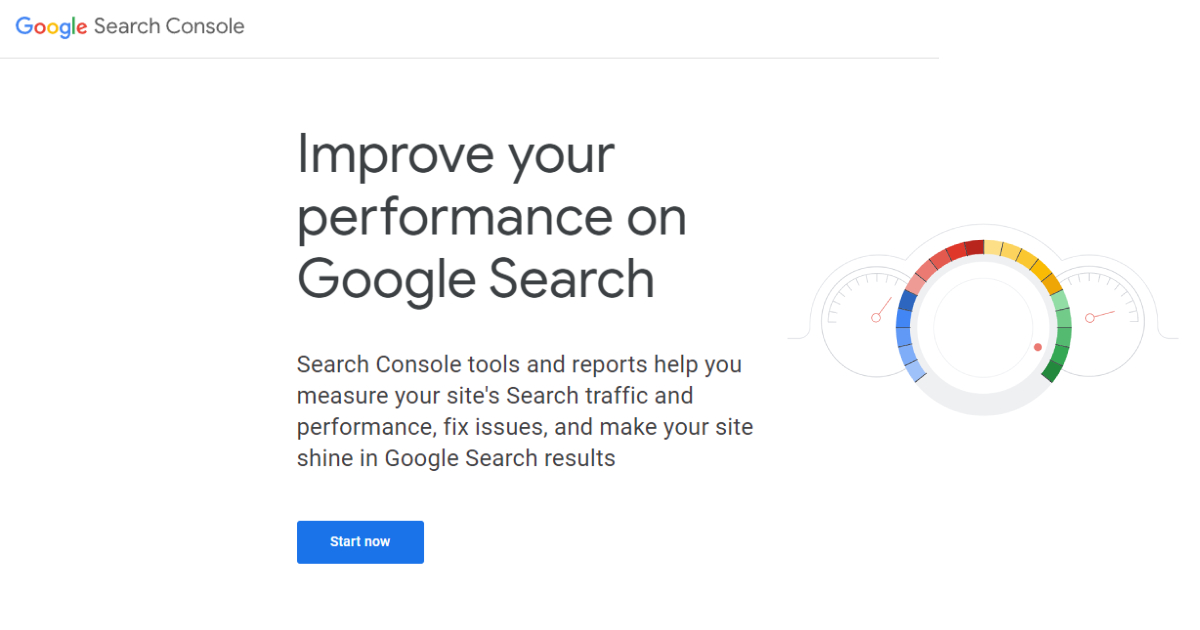 Google Search Console is a popular keyword ranking checker tool. This tool is a must-have asset as it assists in maintaining your online existence in Google search results. The great thing is that you are not required to sign up for the Search Console.
Your website will appear in Google's search results either way. It can assist you in understanding how Google evaluates your site and optimize its performance in search results. Even so, you can effortlessly keep track of how well your website performs in Google search results.
Confirm that Google has access to your content, and Google displays it to your future visitors. You can add new terms to the index and even clear content that you don't want to show up in search results.
It also creates and monitors material that delivers visually appealing search results and keywords for your business. Moreover, to keep your website issue-free, track and resolve viruses or spam.
2. Keyword Tool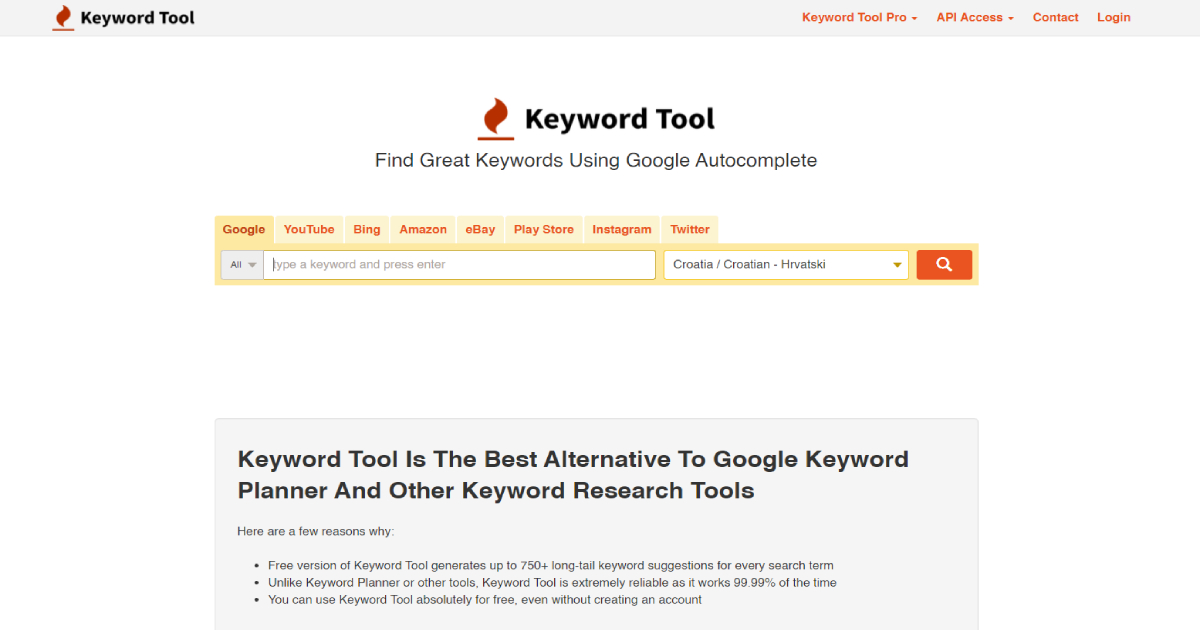 Keyword Tool can create over 700 long-tail keyword ideas for each search query and help you use the best ones on your website. For each topic or niche, you'll get new long-tail keywords. They will eventually help your website rank higher on Google.
Furthermore, by repeatedly adding a search term to multiple contents, you can create a long-tail keyword that best suits them. They're entered into Google's search engine, and the software then filters out keyword ideas. It completes the entire procedure in a matter of a second.
For any topic or niche, Google AutoComplete is used to generate a selection of potential long-tail keywords. The tool will present extracted Google keyword ideas in an easy-to-understand way. Advanced versions offer additional excellent features and keywords compared to the free plan.
3. KWFinder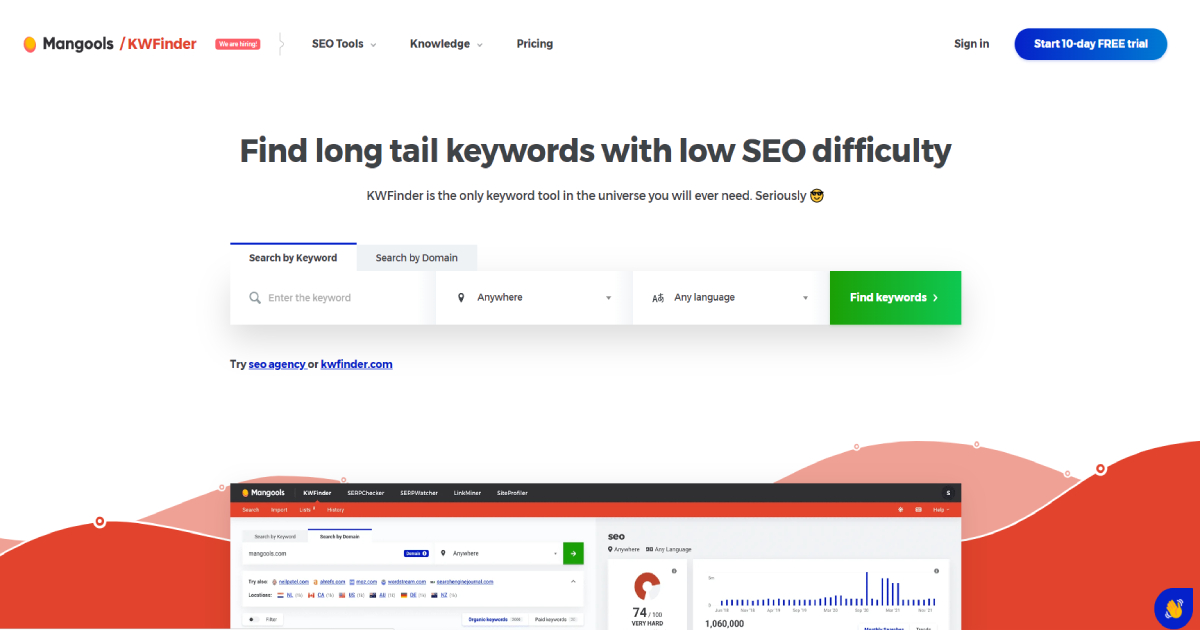 KWFinder is a tool for researching and analyzing keywords. It allows you to import keywords in bulk and save valuable time. With this tool, you can filter non-profitable keywords do SERP analysis and SEO analytics with ease.
A great feature is locating competing keywords and long-tail keywords for you. It has keyword lists and keyword organization functions that are perfect for beginners who want everything organized. It can supply a limitless number of terms to a rival or search with premium options.
The tool will generate a list of words and their exact search volume. Furthermore, it will assist you in identifying seasonal keywords to improve organic traffic to your website. A local keyword research tool can help you in locating site-specific keywords.
4. Ahrefs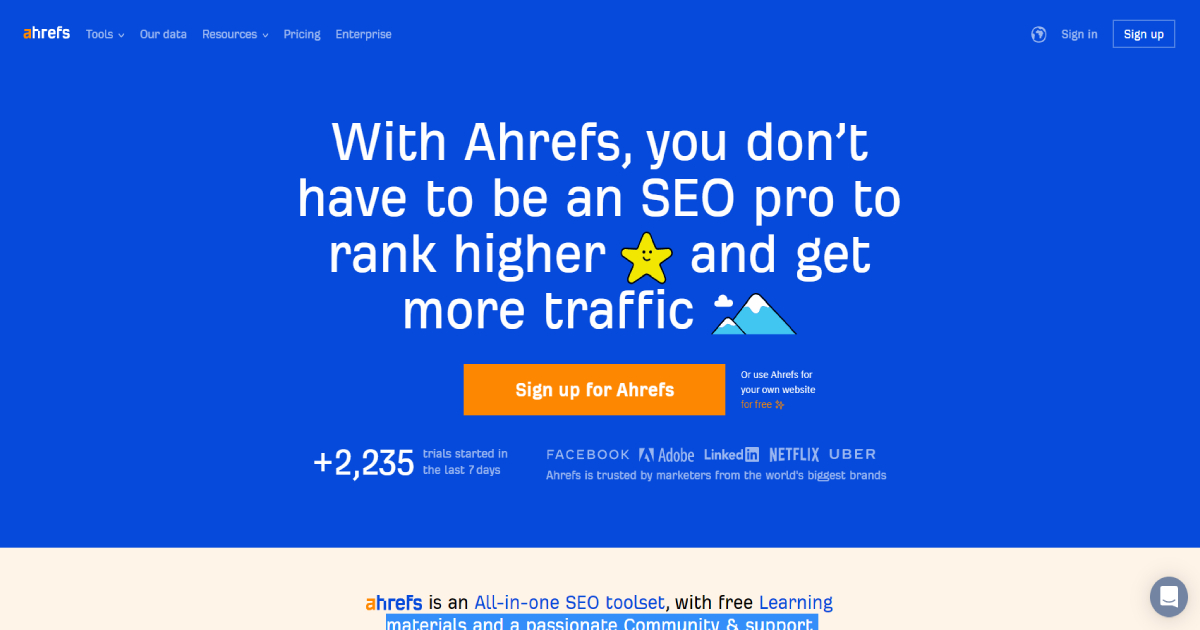 Ahrefs delivers an organic search analysis to assist you in analyzing the traffic of your competitors. The tool will help you target keywords by assessing keyword difficulty and providing sophisticated keyword analytics.
It allows you to understand better search engine activity. Its content survey instrument will inform you of the most effective content for your business. It offers a feature that allows you to research your competition and always stay at the top of the game.
Also, among many others, it has features for competitor analysis and search engine marketing. Its feedback checker technology uses robots to explore more than 50 billion pages constantly. The great thing about the tool is that you will get refreshed index every few minutes.
5. SpyFu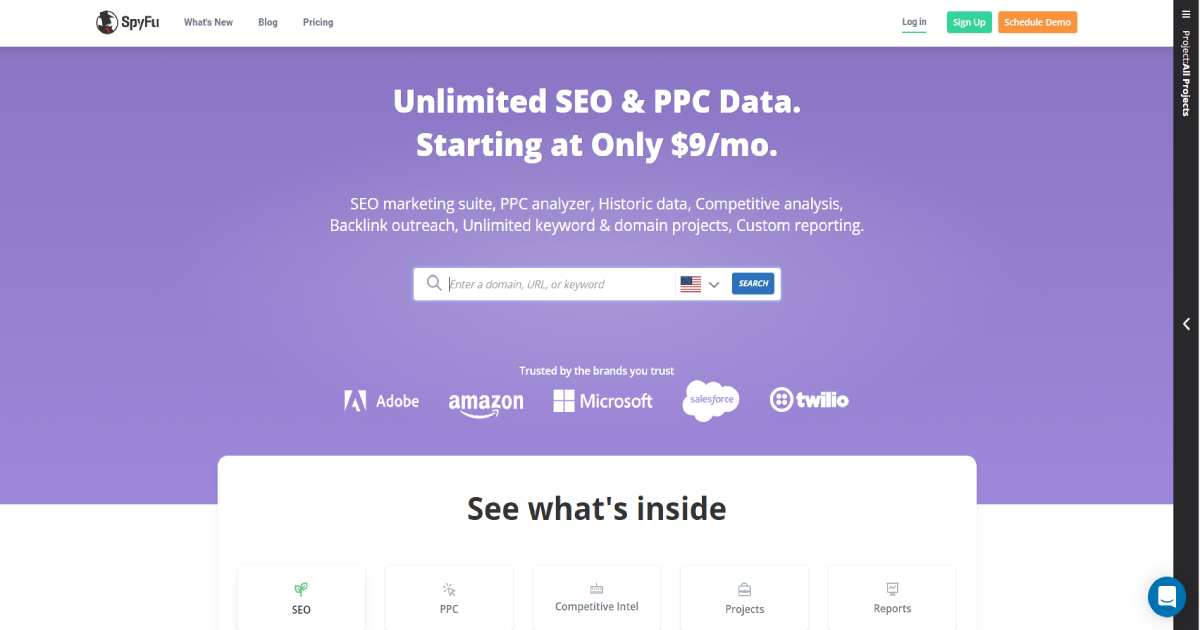 SpyFu is an AdWords competitor's keyword research tool that many marketers use to find the best keywords online. SpyFu can be used for as many projects, searches, and exports as you need for your business.
You may look up and download the keywords of any competition and compare them with the ones you've been using.
SpyFu can help you enhance the number of clicks on your SEO or AdWords ads by offering recommendations made especially for you. You'll be able to track your paid and organic ranks that come from Google. It can be filtered by search volume, advertisers, and other valuable factors.
Also, SpyFu includes a keyword grouping tool that divides your term list into groups.
Conclusion
It would be best to understand the keywords people use to find what they're looking for on search results. Now you must create user-friendly content that is tailored to their needs. Therefore, the content must be given special attention, make it quality, and use special tools, for example, schedule template to organize yourself and not forget anything.
All of the tools mentioned in this article can help you do exactly that.