There is a lot of research going into having a successful blog. Besides researching the topic and writing the content, a lot of optimization for search engines is required so that your website ranks high and that readers can find it easily.
SERP, meaning the "Search Engine Results Page" ranking, is one of the biggest factors for having a successful website. SERP allows you to track your positioning on different search engines and compare it to your competitors.
Before these tools started being available, you had to manually search for all of the keywords and track them using a spreadsheet. Now, these tools have become widely available, and tracking your positioning has never been easier.
Why is SERP ranking important and how do you improve it?
As already mentioned, SERP means keeping track of the positioning of your website on the search engines. The higher your website ranks, the easier it is for readers to find it. When searching for something, most readers tend to click the first 2 or 3 links and ignore the rest.
Being ranked higher on the search results has the most benefit. SERP tools allow you to track the improvements in your rankings.
In combination with different SEO tools, you can boost your rankings drastically. With your ranking going higher, traffic for your website will also greatly improve. By using the correct keywords, having the right data to analyze, and a bit of knowledge, you can skyrocket your position on the search engines.
Improving your rankings can be pretty easy, using the right tools. Having constantly high rankings for your website does require a bit of a learning curve. You need to do your research, pick the right tool, and invest some time into learning it. It may seem complicated at first, but once you get the hang of it, it will be worth it.
Our favorite tools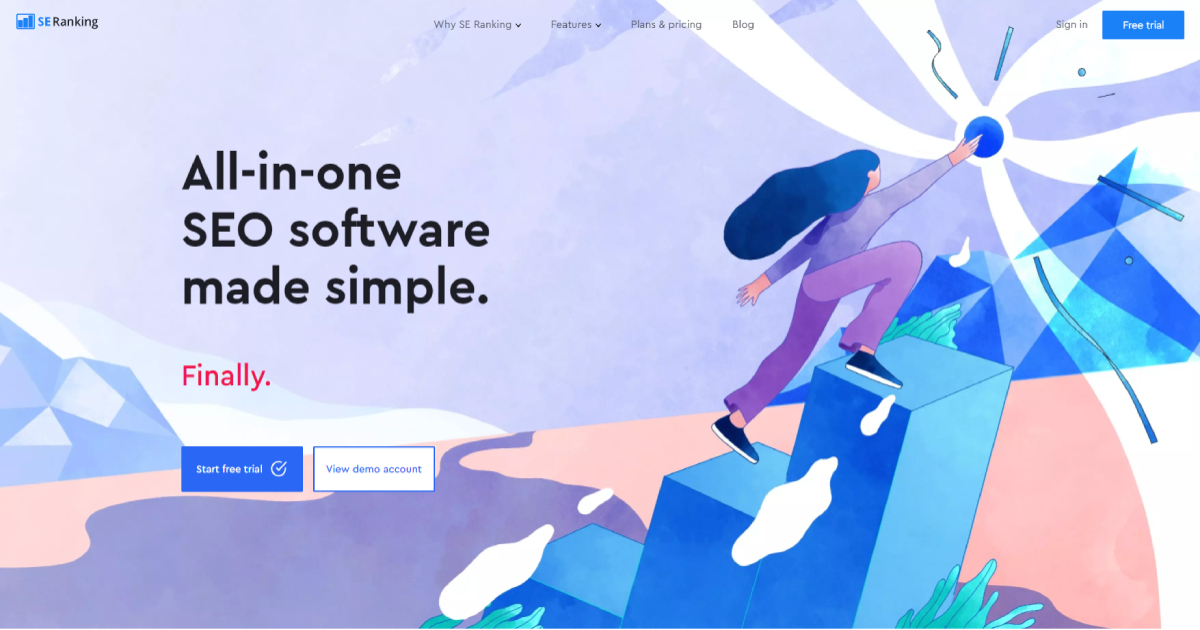 SE Ranking is an all-in-one SEO software that includes every tool that you need to analyze your website. It's a top pick among business owners, agencies, and overall SEO professionals. SE Ranking allows you to accurately track real-time rankings on different search engines based on different locations. You can compare your rankings with competitors, and get important information needed to improve your results.
Using SE Ranking, you can watch every detail of your search engine rankings, and improve them immensely. Tools like backlink monitoring, white-label reports, APIs, and social media management are also included. It's a great tool to use, but it does come with a learning curve.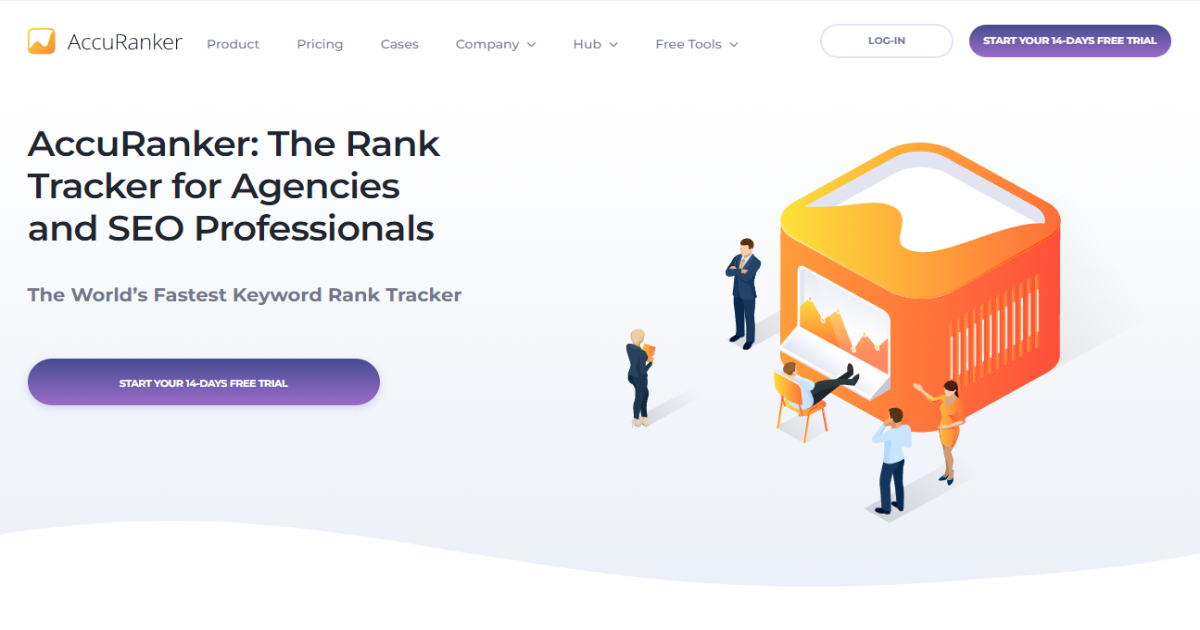 Many professionals consider AccuRanker the best tool for SERP out there. It's a fast tool with all of the benefits you need and with an easy-to-use design. It's great for rank tracking if you can afford it. Their pricing starts at $99 a month, with up to 1000 keywords available.
The biggest advantage this tool has is that you can refresh all of the data instantly. Moreover, it works flawlessly with all of the bigger platforms, including Google, Amazon, and even YouTube. It's also able to connect with 3rd party tools like Google Data Studio and Adobe Analytics. If you can afford the price tag, then this is the right tool for you to use.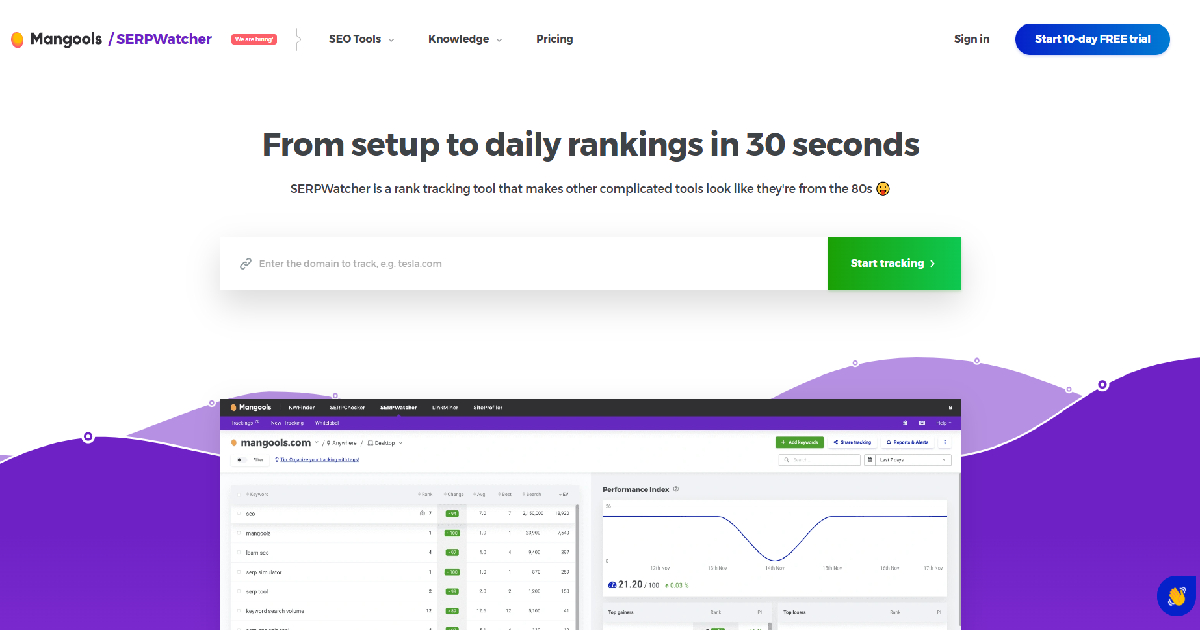 SERPWatcher is one of the tools included in the suite of tools from Mangools. It's included with KWFinder, SERPChecker, LinkMiner, and SiteProfiler. All of these tools allow you to improve your website with SERP tracking, analysis, keyword research, metrics, etc.
Using this tool, you can track your rankings daily, which is more than enough to make a change in your rankings. It's a simple and intuitive tool for beginners and professionals alike, offering all of the tools you need at a fair price.
This is a premium tool that rivals AccuRanker, but with a much lower price tag. It's not very beginner-friendly, but overall great to use. If you're an experienced agency without the budget for AccuRanker, then this is the right tool for you.
On top of that, Pro Rank Tracker has a freemium plan that you can use. Using the freemium plan you get up to 20 keywords for basic tracking. However, keep in mind that some features might be unavailable.
Tracking for YouTube, Google, and Amazon is also available, among others like local and mobile tracking. Navigating through the user interface can be a bit complicated, but it's something you can get used to.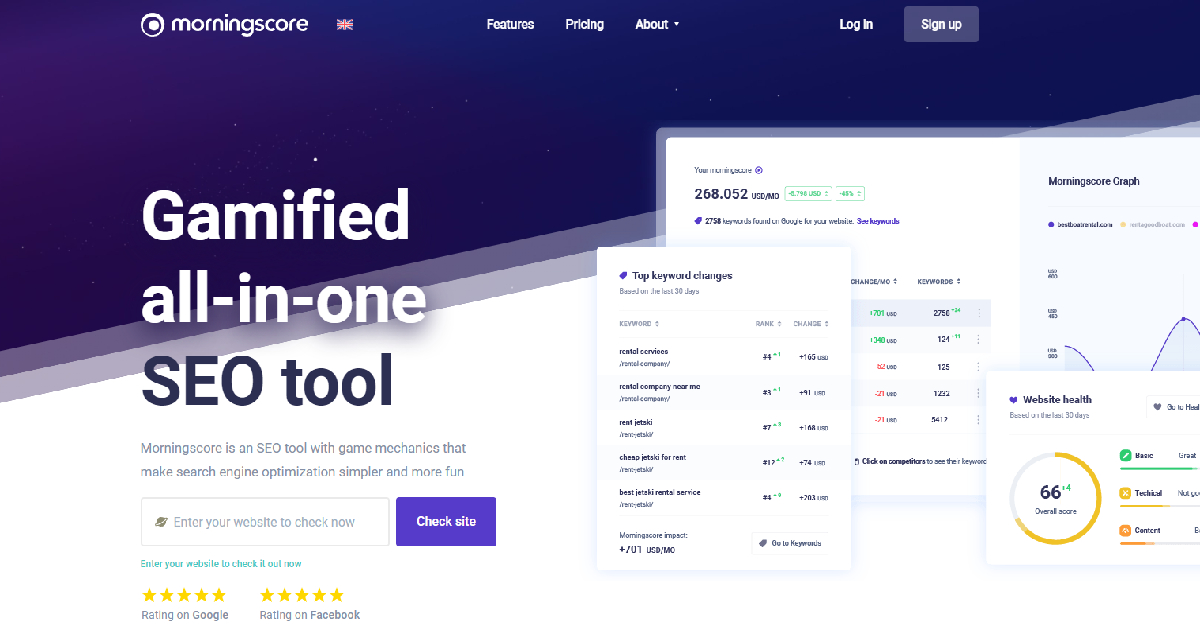 Morningscore was at first made as a tool for tracking ranks, but now it has more properties of an all-in-one search engine optimization tool. It's beginner-friendly, and a great pick for startups. Morningscore has got great tools for monitoring your rankings and reporting the data.
The updates are done daily. You can set up various SEO missions, that will encourage you to work on tasks with the biggest SEO impact. This is the most beginner-friendly tool mentioned in this list, with solid pricing and an easy-to-use UI.
Final words
Keeping track of your SERP is a great way to improve the traffic to your website, whatever the topic of your website is, be it design, rental property, or whatever. Having great content is just a part of a successful blog, doing the right research and improving your rankings is a must-do for having high traffic.
There are many tools available that can help you with that. The SERP tools can help you boost your rankings, and with that, your traffic. Although SERP means keeping track of your rankings, most of the before-mentioned tools will also help you with boosting it, so be sure to check them out.