An online retailer's software to manage the company's merchant buying needs and their own seller's needs is an eCommerce platform. These needs include product descriptions, ratings, payments, order fulfillment, customer service, and return policies.
Your unique business idea and expansion strategy are the two most essential factors in selecting the best eCommerce platform. To assist you in determining which eCommerce platform presents the most value to your company in 2022, the following is a rundown of some of the most prominent contenders in this space.
So, let's begin!
Wix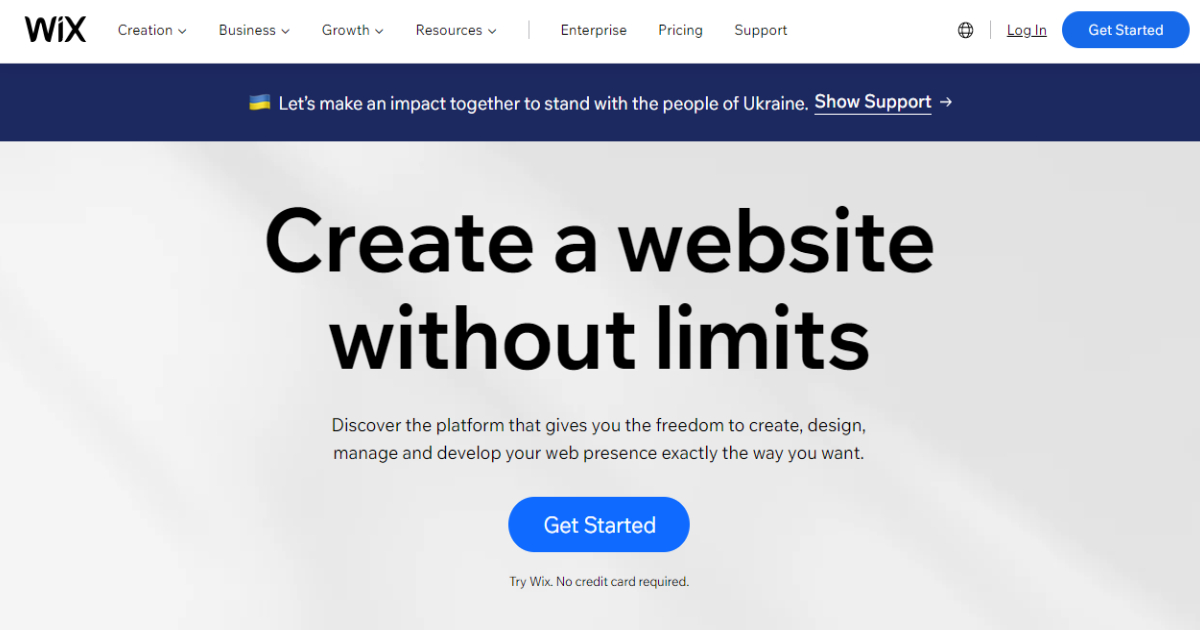 Wix is a website builder and eCommerce platform with over 110 million registered users. Wix scored 4.7/5 in our eCommerce platform evaluations because the organization develops websites and eCommerce platforms well.
This wasn't always the case. Wix has upgraded its eCommerce solution, making it our top selection for eCommerce website builders.
Since we last evaluated Wix's sales features, they've substantially improved. It's third behind Shopify and BigCommerce for eCommerce platforms. Wix also boasts the best website functionality we've seen.
Everything a user needs to establish a successful internet business is one click away.
Wix is recommended for tiny web shops. Despite its features and tools, it can't handle complex stock management. Shopify and BigCommerce are good options.
Wix is one of our best-valued offerings. Its three eCommerce solutions are cost-effective, given their value. The cheapest plan is $27 per month, $2 less than Shopify's.
Wix's straightforward interface and design make it a good website builder for beginners. You can start your eCommerce exercises today.
WooCommerce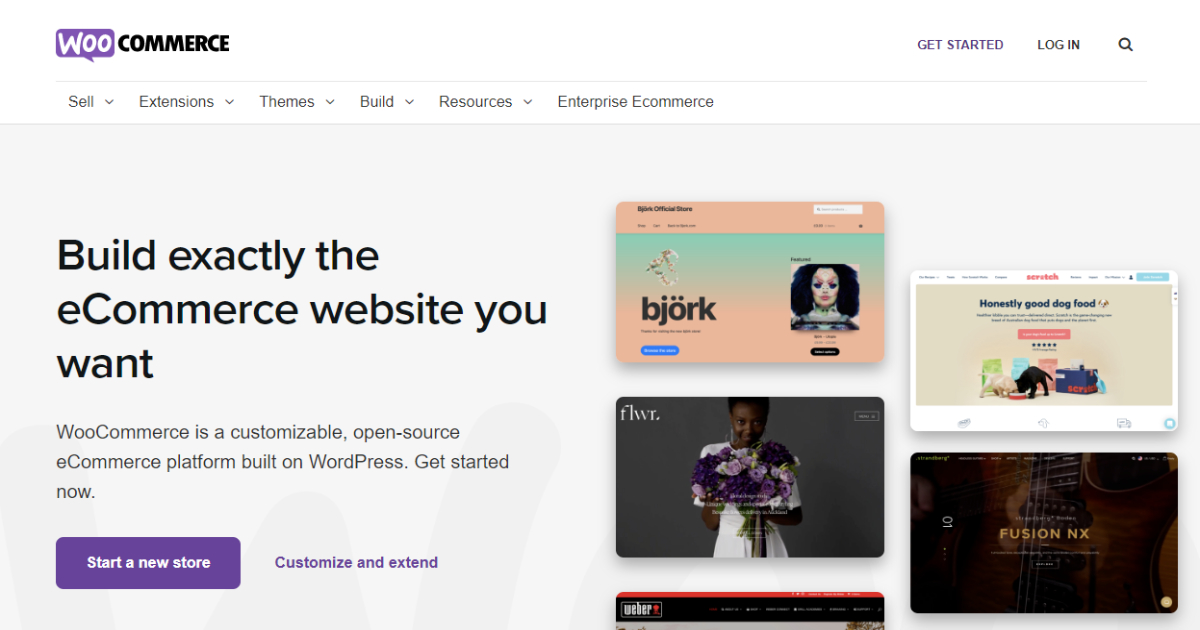 Since it is effectively an add-on to WordPress, users of this popular blogging platform will be incredibly familiar with WooCommerce. WooCommerce is WordPress's solution for individuals who want to sell online but don't want to use the platform because it's more suited to content-driven sites than eCommerce.
Many of WordPress's selling features are simplistic or dependent on third-party plugins because the platform was initially designed as a content management system (CMS).
While it's true that you may expand your shop's functionality with various add-ons, the more you utilize it, the higher the risk that something will go wrong. And with few safety nets available, this isn't necessarily a good idea.
WooCommerce's general instability and instability makes it tough to create and operate an online shop. Further, it is not PCI compliant, which can compromise your company's security while handling financial transactions. In addition, it is not hosted, so you will need to arrange and pay for website hosting separately.
With third-party tools like AppMySite's app builder, you can create an ecommerce mobile app for your business without writing a single line of code.
BigCommerce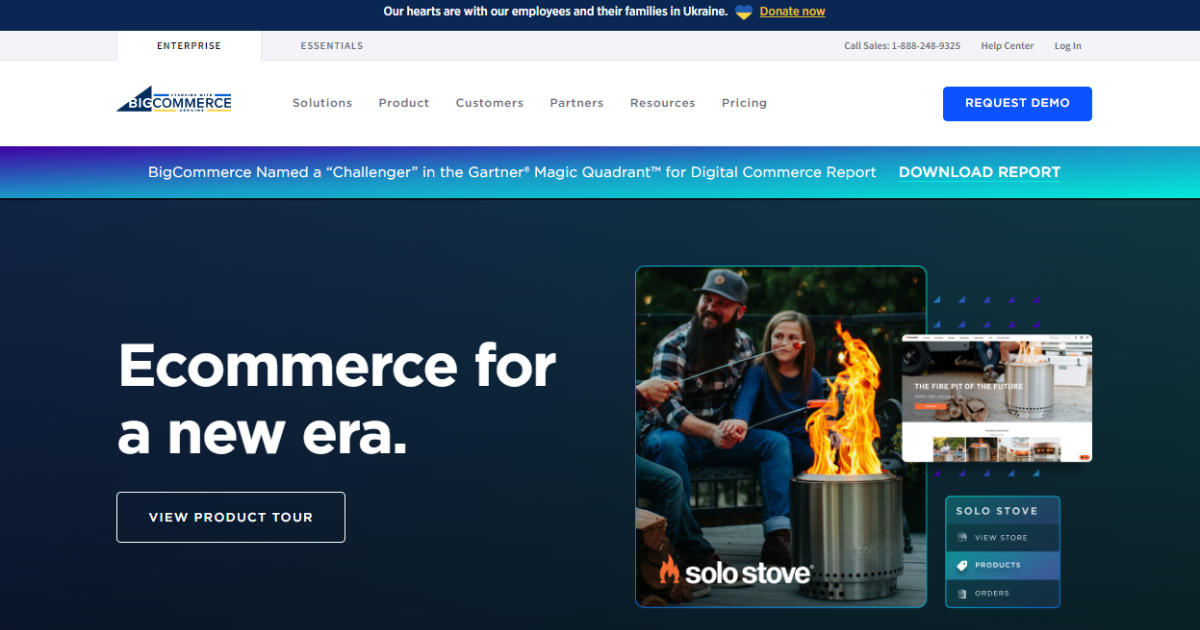 Ben & Jerry's and Clarks employ BigCommerce's e-commerce platform. Obviously. BigCommerce-powered platforms are growing faster than average.
BigCommerce's sales tools are the best, according to our analyses. They averaged 4.6% because of their broad features, such as the ability to accept global payments and sell through several channels.
User ratings, comments, email advertising, and enhanced search results are excellent in-house tools. Website functioning was also good. It's fourth best with 3.60/5.
It has a pre-built collection of themes and other features to help you run a successful online business. It's excellent for developing a large, successful eCommerce enterprise.
BigCommerce's UX is its biggest flaw. The average reader finds the material unapproachable due to its sophisticated terminology.
BigCommerce's awkward editing interface isn't the ideal eCommerce platform. Our poll found that customers disliked the editor and terminology.
BigCommerce is perfect for confident, tech-savvy users. Digital and genuine products can be sold without human intervention. Without downloading apps, you can start selling.
BigCommerce is best for rapid online store growth. The hefty cost reflects the various features and options. If you're new to business or technology, avoid it.
Shopify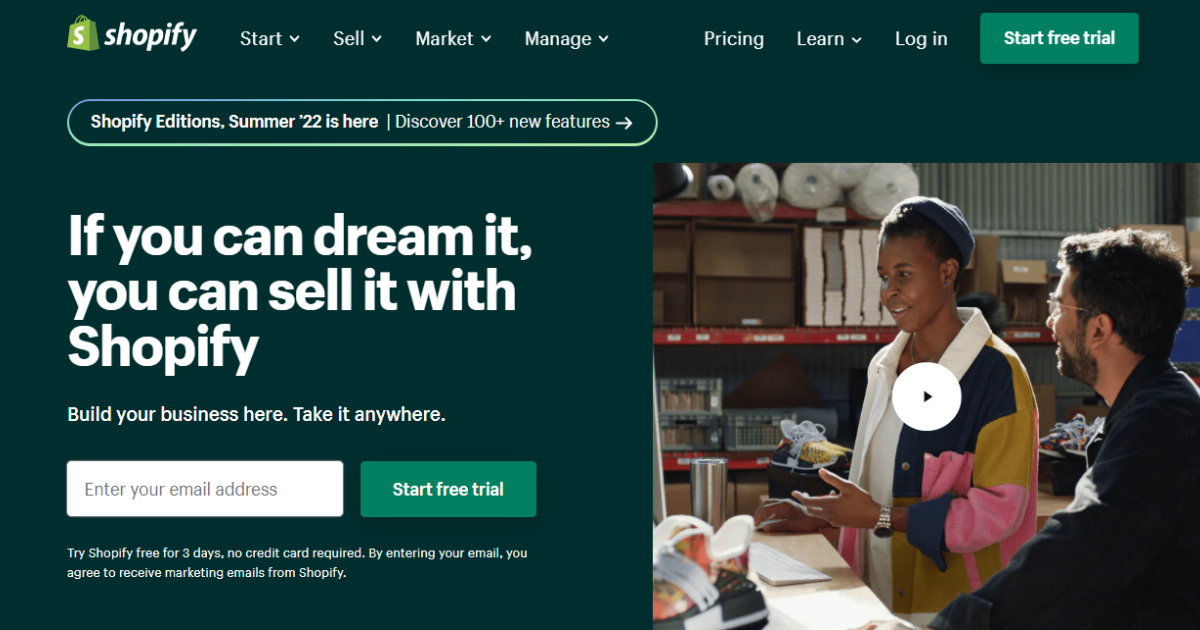 Shopify is the most popular eCommerce SaaS platform. With our scalable platform and omnichannel selling and dropshipping solutions, you can sell on your website, in a brick-and-mortar store, on social media, and in third-party marketplaces. Choose from more than 100 paid and gratis themes to launch your online store fast and quickly.
Shopify handles everything, allowing you to build a company command center with our best-in-class tools. Shopify POS handles in-person transactions, Shopify Fulfillment takes the delivery process, and Shop Pay processes low-cost payments.
Shopify users get cheap shipping from UPS, USPS, and DHL Express. Since you have unlimited broadband and online storage, you won't pay extra for traffic or company growth.
Shopify's free services include email marketing, abandoned cart recovery, SEO, and more. These are just a few instances of Shopify's sophisticated, interconnected apps. You can also use third-party apps to improve Shopify.
Shopify's mobile app is similar to the desktop site, allowing you to control your business anywhere. This includes fulfilling orders, adding goods, and tracking sales and inventory in real-time.
Square Online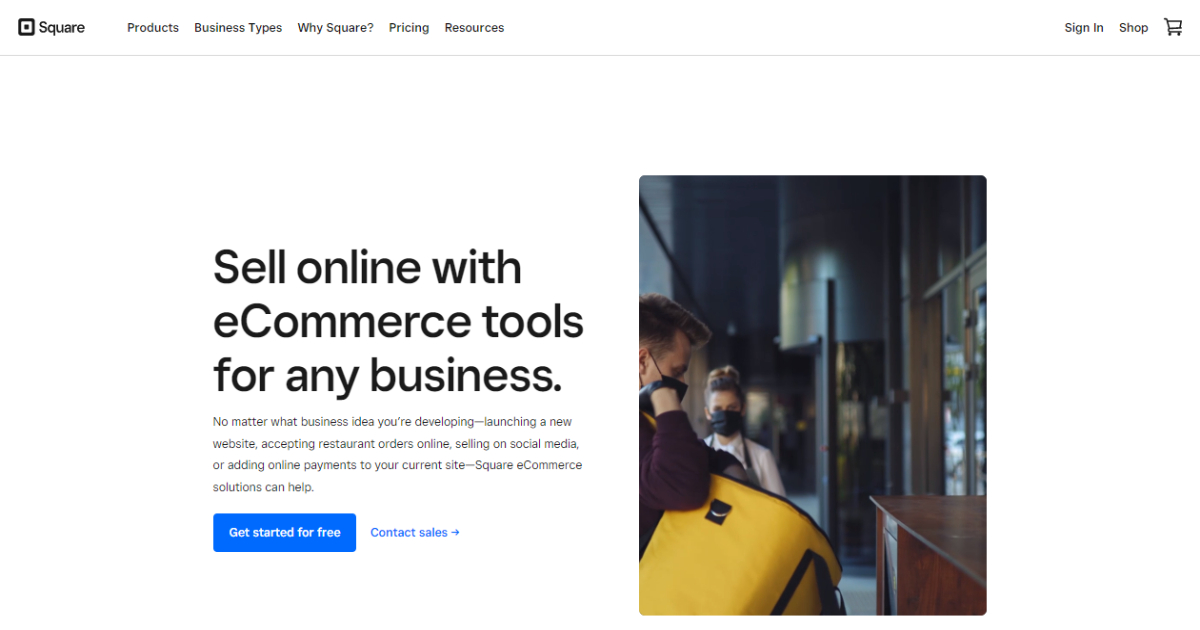 In the year 2018, Square bought Weebly. Square Online combines a payment system and a website builder.
Square Online borrows extensively from Weebly for its interface, which isn't surprising. You'll like Square Online's current features, and you can try its free eCommerce plan to see if it fits your business.
Square Online's easy and fast editor impressed us. After a few admin panel visits, you'll have all the tools to start a fully functional online store.
It also offers internet business tools. Square Online offers comprehensive multi-channel connections and quick income and traffic analytics access to help you sell online.
The product's strength is its affordability. Square Online scored 5/5 here. Square Online ranks well since it's one of only two builders that doesn't charge for selling. No upfront cash is needed.
Free plans have more restrictions than paid ones. The free plan has Square advertisements and no personalized domain.