Many users prefer to have their WordPress sites available in their language. Or to have the ability to provide their user the option to switch on the language they prefer.
That is especially needed if you run an eCommerce site since the native language is easier to follow and trust in sensitive transactions.
These are, in our opinion, the top 5 free translation plugins for WordPress sites you can use.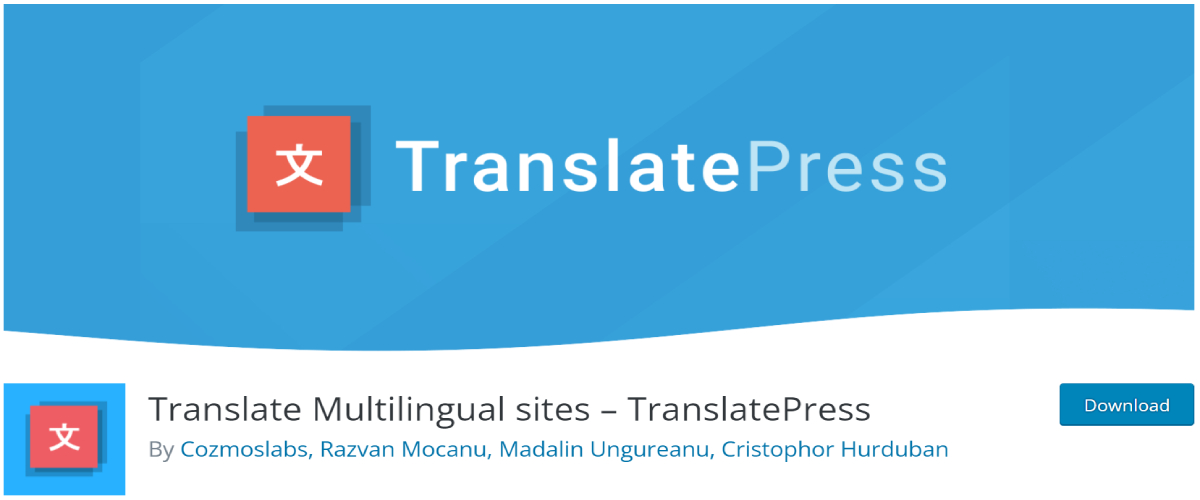 TranslatePress is an open-source software you can find on the WordPress.org site, and it is available in 11 different languages. Currently, this plugin has 200K+ active installations.
The advantage of using this WordPress plugin is its visual interface, where you can directly translate the WordPress site. Also, with the TranslatePress plugin, you can translate outputs from your page builders and forms. This plugin works with WooCommerce sites smoothly, so it is an excellent choice for multilingual eCommerce WordPress sites.
TranslatePress is a plugin built as GPL and a self-hosted plugin, so by using this plugin for translation of your WordPress sites, all translations done will be yours.
Features of this plugin are:
Compatible with other WordPress themes and plugins you use
Translation can be done automatically or manually, as you prefer
If you have a Google API key, this plugin integrates with Google Translate
You will have a live preview of translated pages during their edit
Editorial control (language can be published if all translations are done)
Possibility to "exclude content from translation"
Native Gutenberg support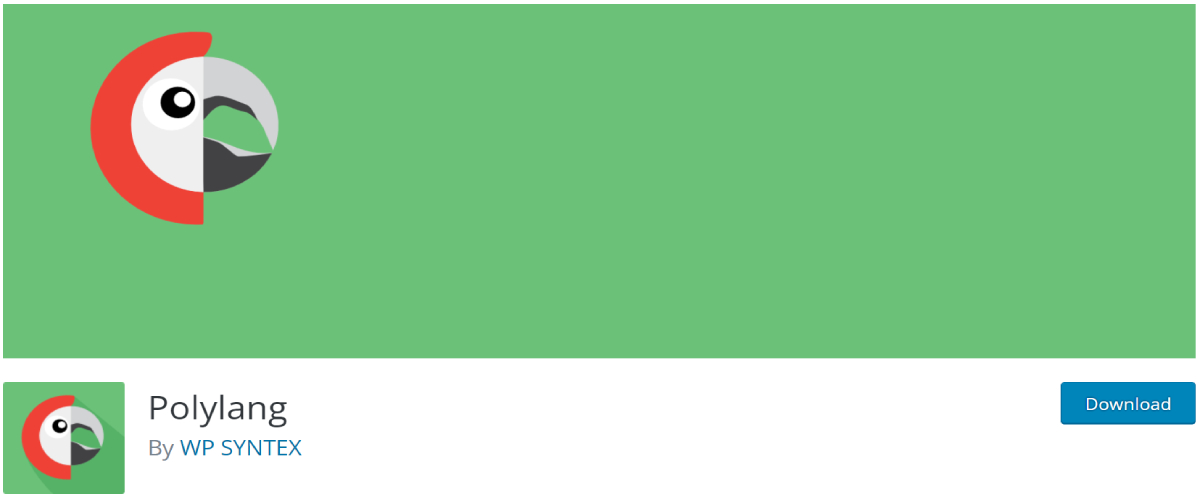 Another great open-source WordPress translation plugin is Polylang. Polylang plugin is available in 48 languages, the WordPress version that supports it is 5.6 or higher, and it has 700+ active installations currently running.
Polylang uses taxonomies and built-in features, and you can create a WordPress multilingual site with as many different languages as you need; there is no limit.
Features of this plugin are:
You can translate pages, posts, post tags, media, RSS feeds, and a lot more, and RTL scripts are supported by this plugin
To set the language, you can use URL's set language code, or different sub-domains or domains for every other language
When creating a new post or page translation ability to use the automatic copy of the previous meta
Has customizable language switcher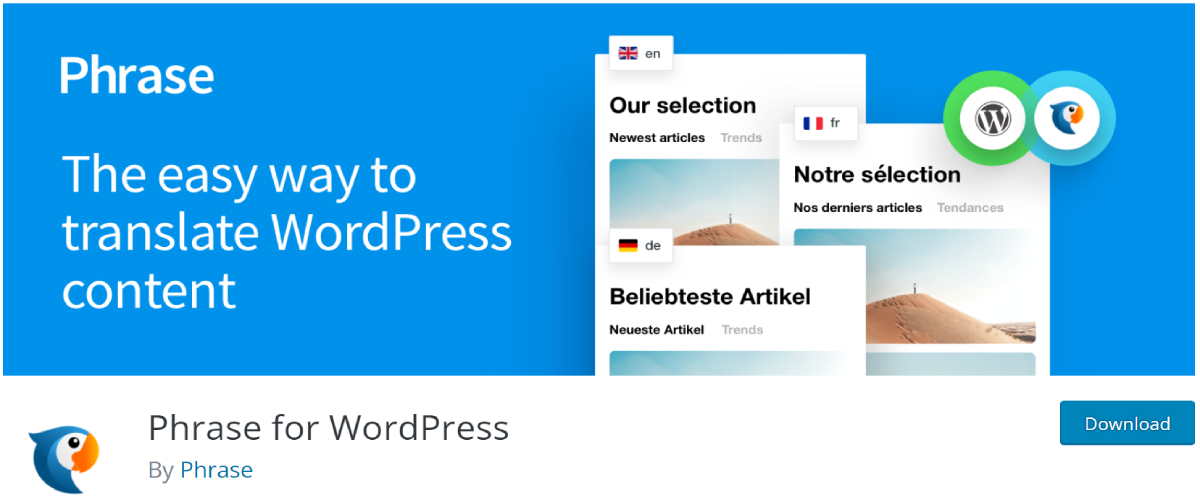 The Phrase plugin has an interesting way of translating WordPress site content. You need to send it to your Phrase project to translate the content. When the translation of the transmitted content is finished, you can send it back directly to your WordPress site.
So if you use the Phrase, this is an excellent free WordPress plugin for translating your page or post contents.
Phrase for WordPress is a plugin that runs on the WordPress block editor, and it is a new open-source plugin. The version available is 1.0.0, and it is the initial version, so it has only 30+ active installations. But its rating is five stars.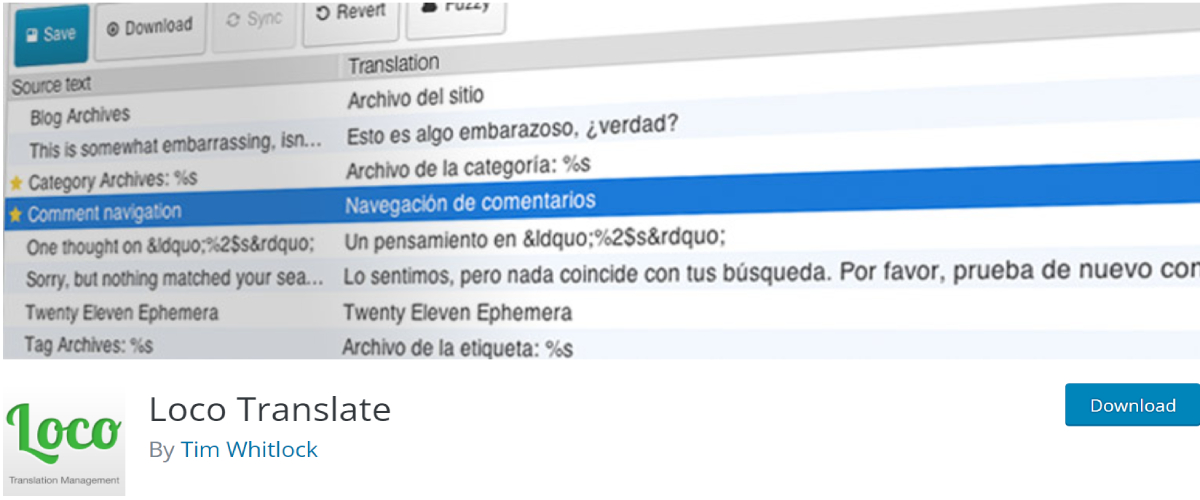 Loco Translate is a free WordPress plugin you can use for in-browser editing of WordPress translations files. You can integrate this plugin with automatic translation services.
Loco Translate is a popular and widely used translation WordPress plugin with more than one million active installations. This plugin is currently available in 40 different languages.
If you are a WordPress developer, you will be able to use Gettext/localization tools. Other prominent features of the Loco Translate plugin are:
Built-in translation editor
Ability to integrate with DeepL, Google, Microsoft, or Yandex using translation APIs
The language files, using this plugin, can be created and also directly updated
The language directory is protected
Built-in WordPress local code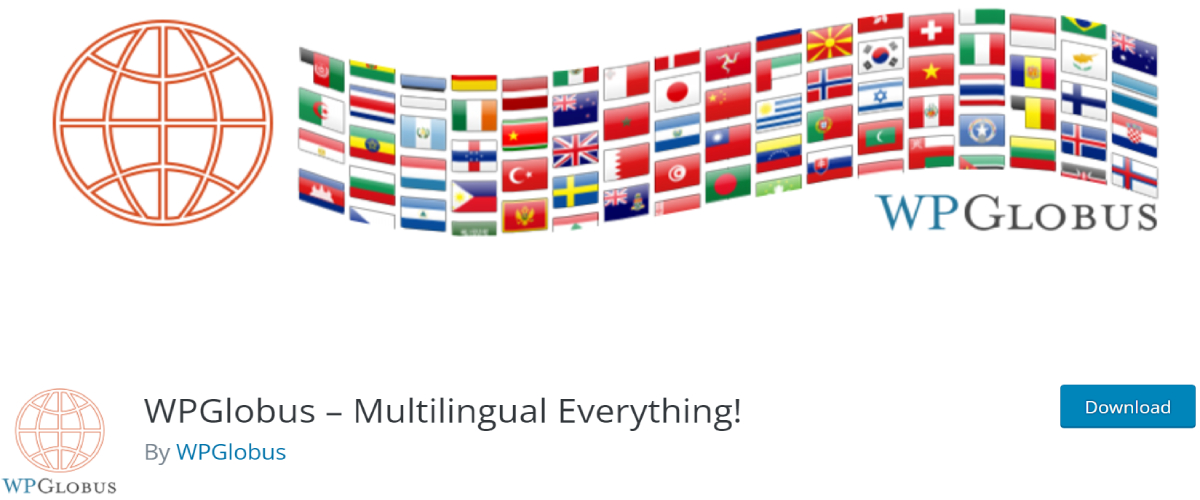 WPGlobus – Multilingual Everything plugin is free, open-source software. Current active installations are around 10K+, and its user rating is 4.5 stars. It is available in only two languages, but it doesn't affect its popularity.
An important thing you need to consider when using the WPGlobus plugin is that you cannot translate any text automatically. All that is required to be translated is done only by manual translation.
Features of the WPGlobus free plugin are:
Site pages, posts, tags, menus, etc., can be translated only manually
It has general multilingual tools
Add languages to WordPress site or blog using country flags and language names
You can use SEO features that are multilingual (Yoast SEO, All in One SEO – plugins)
For switching languages, you can use a drop-down menu or a customizable widget
WPGlobus – Multilingual Everything plugin is compatible with all WordPress themes and other plugins. Keep in mind that once you deactivate the WPGlobus plugin, your WordPress site won't be multilingual, and you will need to remove all translations done by this plugin from your site.
Conclusion
Besides the core translation feature, these free WordPress plugins for translation have other features helpful in site and content translation.
Go through our complete list, visit plugins websites and see which plugins are most beneficial for your WordPress site so that you will know details about their maximum performance.