CRM "Customer Relationship Management" is the system that provides the right features for businesses to improve their marketing, sales, and service management.
CRM used in the banking sector must have specific solutions because the banking sector needs tools to improve customer relations and keep all data severely protected.
These five CRMs have the best features for the banking sector.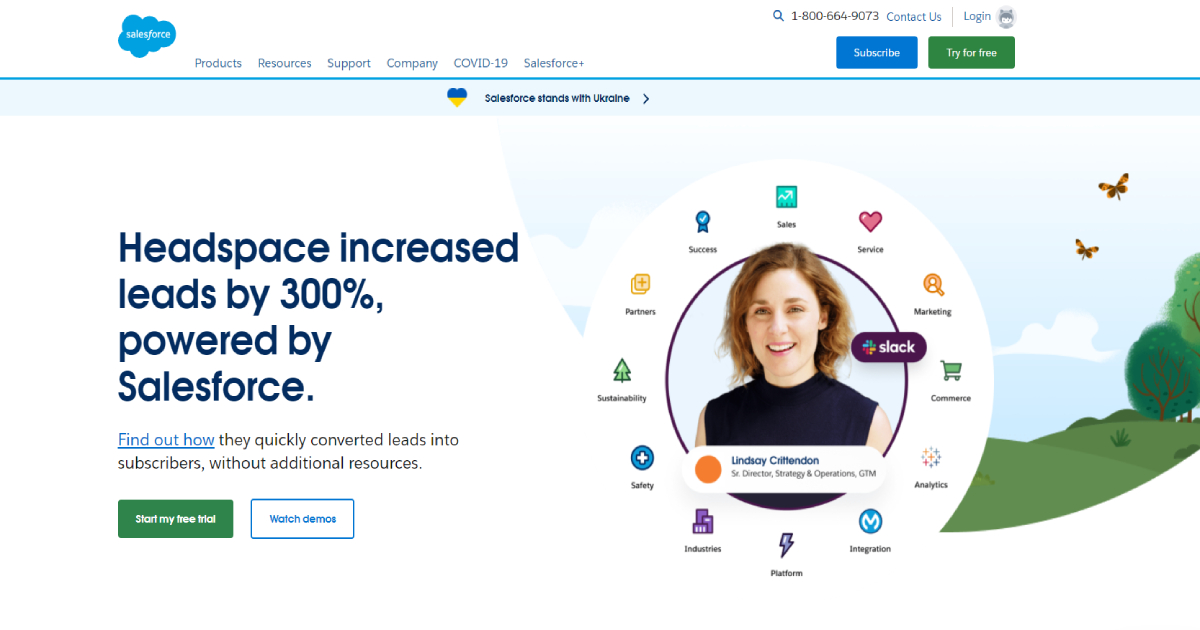 Salesforce CRM banking solution is a customer 360 solution shaped up "by industry," to be more precise, by financial services needs. This CRM enables banking institutions to connect with their customers and improve the overall sales process and communication.
Salesforce created its CRM system to connect all operations (front, middle, and back ones) to improve customer experience. This CRM is AI-driven and uses an agile approach.
Salesforce CRM aims to provide all bank employees with a united approach and insight into customer data and other essential details and preferences from one centralized platform.
This CRM uses a unique conversation approach, and employees and customers will have the same personal-contact feeling, regardless of whether it is an online conversation or in-face one. Support offered customers this way will be the same and prompt.
Salesforce Banking CRM can be customized as a purpose-built one for retail banking, commercial banking, corporate and investment banking, and mortgage and leading. Each section provides solutions and apps for customers that will increase their satisfaction and trust in your bank.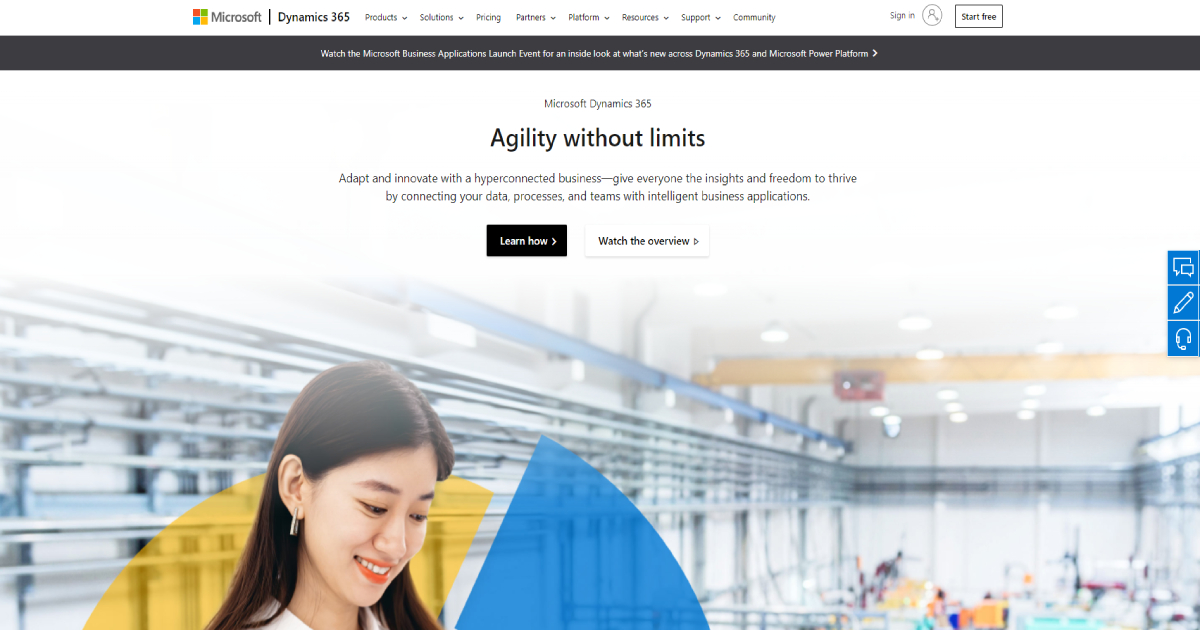 Microsoft Dynamics 365 CRM solutions for banking use automatization as the leading force for success and to improve customer experience.
Dynamics 365 has five main groups of features.
Customer acquisition
This feature uses AI to collect customer data, and these insights will help bank employees to build personalized marketing campaigns. To automate the sales process, this CRM provides chatbots, and employees can have personalized quotes when needed.
Dynamics 365 enables bankers to have personalized communication and meetings with customers using Microsoft Teams, which will help to convert the leads.
Customer onboarding
Use 360⁰ view toward your customers to see and collect financial, behavioral, and demographic information.
Customer service
AI-driven customer service will provide chatbots with relevant information and complete data to help customers. Customer service employees will have all support from the knowledge base and will be able to help the customer with a professional and practical approach.
Risk management
AI technology will protect online accounts and transactions from intruders, and Dynamics 365 has a valuable monitoring feature. Use its robotic process automation (RPA) to lower your business risk and improve risk management output.
Operation optimization
Dynamic 365 CRM has features for process automatization such as RPA, automated indirect procurement, IT Helpdesk, expense reporting, and other self-service employee tools.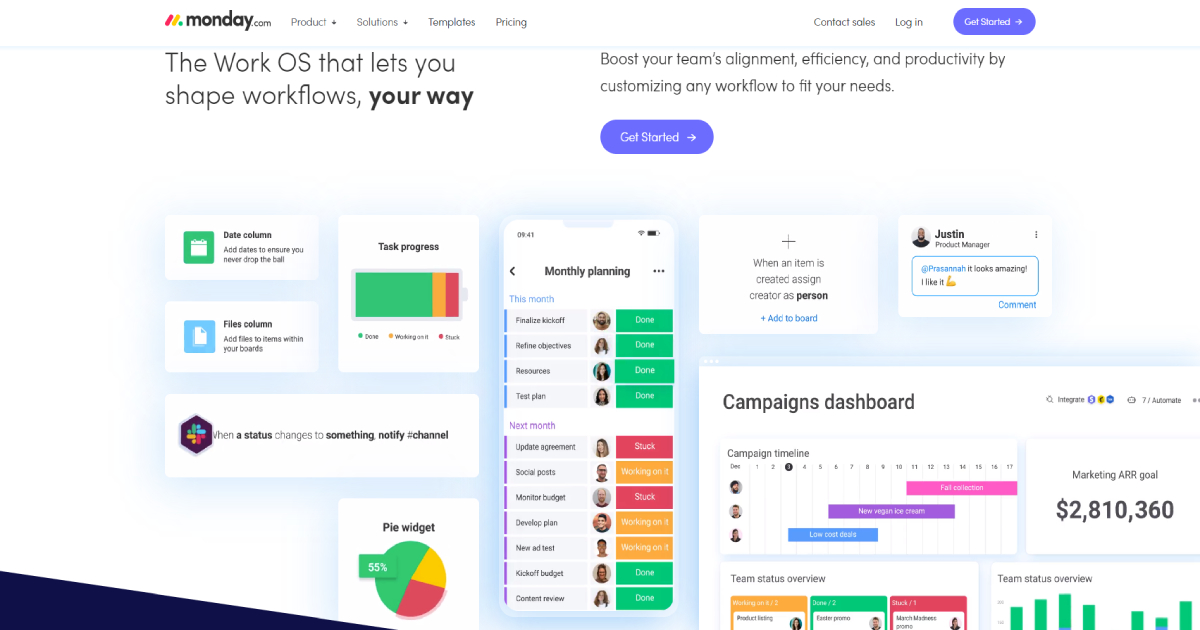 Monday.com is a different CRM than the previous two mentioned ones. This CRM platform is colorful, user-friendly, and completely customizable to fit your needs.
Monday.com provides templates that you can instantly use or the ones that you can adjust per your pipeline or other processes you need to cover with this CRM.
It has an interface you can automatize and add integrations with its drag & drop feature. You will get Work OS and 360⁰ views of your customers. That will unite leads with marketing, manage onboarding, different projects, provide customer support, etc.
Monday.com has powerful visualization of all activities, tracking statuses, and sales capacities. It has a mobile app, and you can use it even when you are off-line.
The communication hub that Monday.com CRM provides will enable you to have all documentation, customers' info, conversations info, and emails well organized and reachable with a click.
You can connect CRM solutions with all tools you or your customers currently use without any trouble.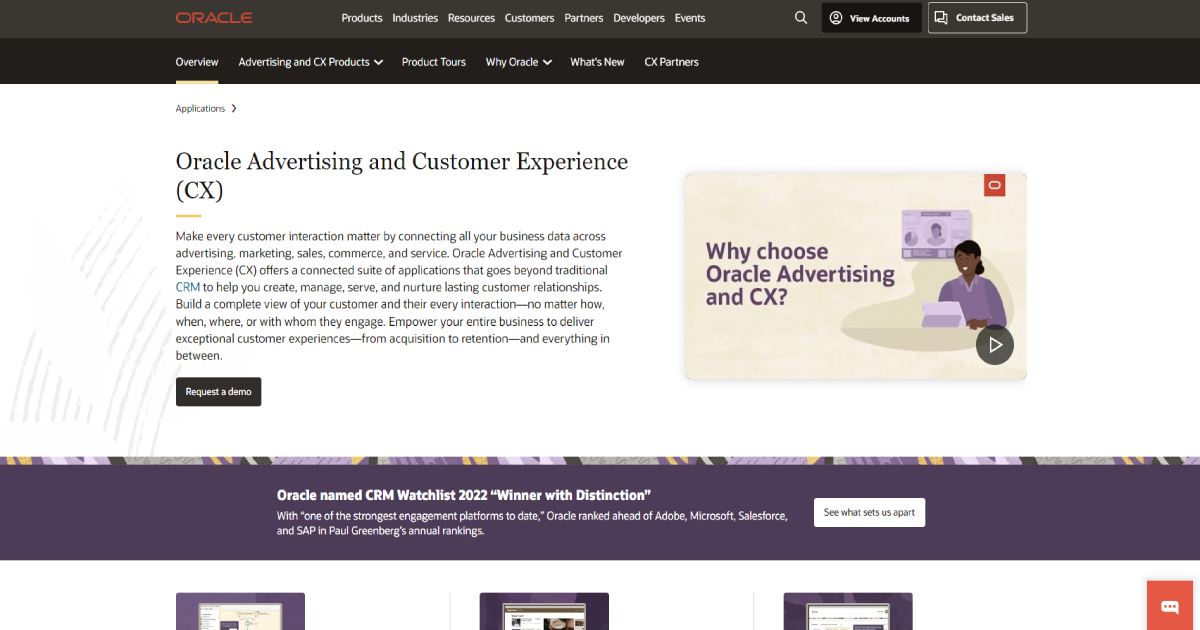 Oracle offers Oracle CX for financial service that provides a personalized approach to customers. Its 360⁰ view feature will allow you to meet every customer need specifically by learning about their unique requests so that you can prioritize your tasks in customer relations.
Oracles CX will empower you with the auto loan process (research, promotional emails, and loan applications) for different channels. Oracle CX will keep you and your customers updated with all changes in regulations so your financial products will be according to the current legal regulations.
Great features for the banking sector that Oracle CX provides are:
Identity verification
Credit scoring
Disclosure downloads and sign forms
Waive income verification
Preformat invoice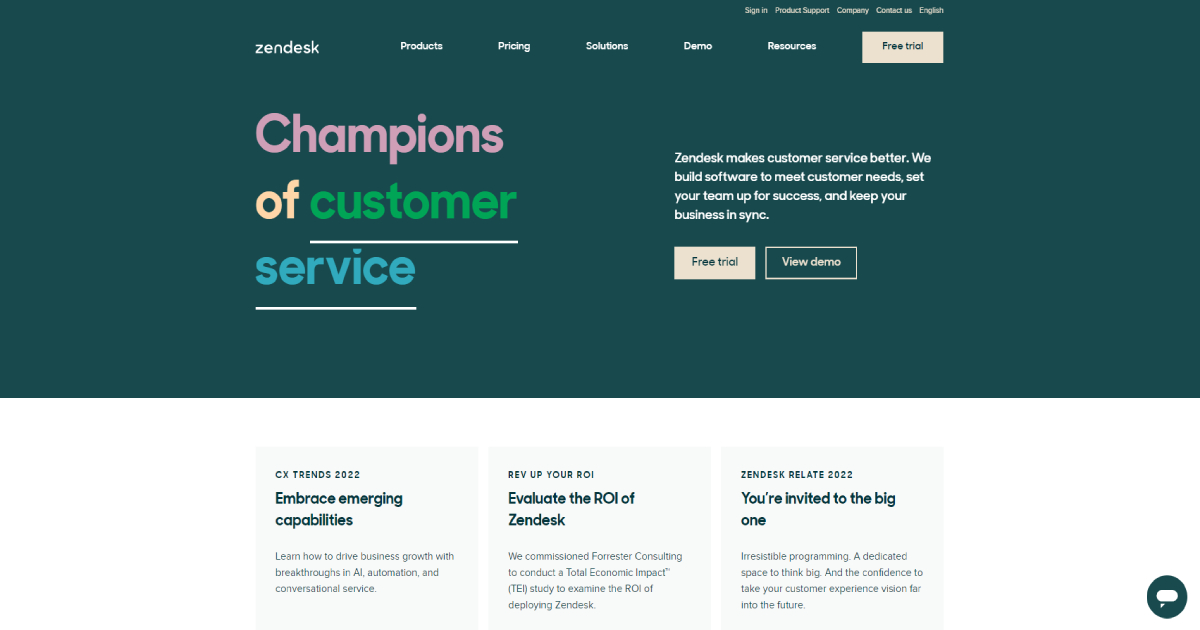 When you look for a CRM that will improve your banking customer-employee relations and your success, Zendesk for enterprises is worth looking at.
Zendesk Sunshine CRM is a unique platform that leads to a better customer experience. Sunshine can be completely customizable using your code. With this, you can use apps and tools for your specific banking business, and your team can fit Zendesk to have a whole CRM experience.
Zendesk Sunshine CRM will allow you to connect all data in one place and have it accessible to your team. When you use Sunshine, customers will receive a unique customer service approach from your employees.
Features that Zendesk Sunshine CRM offers are an extensive library of around 1K apps, APIs that can extend your Zendesk, machine learning apps, analytics features, etc.
That will improve your customers' experience and provide advanced personalized reports and workflows. It will use selected customer data to straighten your business and build better customer relations.
Conclusion
We presented five top CRMs for the banking sector.
Remember that CRMs that banks choose for their customer management must be recognized as safe, and the proper personal approach will increase bank success.