Nowadays, a friendly and functional website representing you or your business is a must-have. Creating the perfect place on the web requires good skills and time if you want to have something that will attract clients.
Luckily, making those things has never been easier with all the tools and software developers work on for a reasonable amount of time.
It needs dedication and industry experts with proven track records to achieve the highest results. You want a team on your project that can make a difference concerning competitors, like guys from the Austin web design agency.
The following list will cover some of the best WordPress plugins that will enormously impact everyone who wants to create a website.
So, let's begin.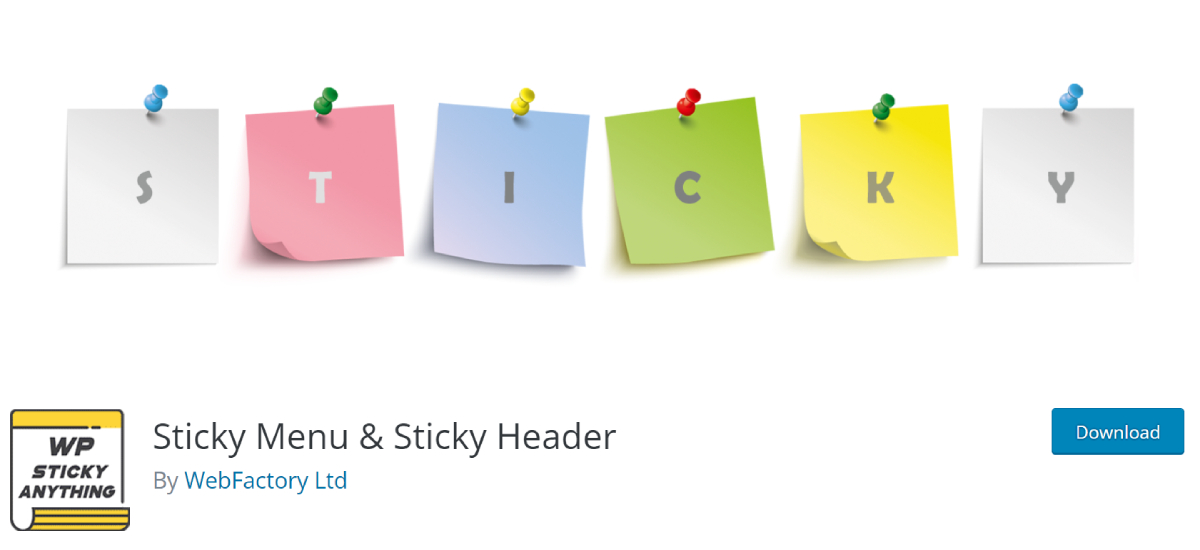 WP Sticky is an excellent and beneficial WordPress plugin that allows you, as its name says, to stick any element you want on your webpage and make it non-movable.
Further explained, by some adjustments and setting things up, you can make the header or any other element stationary, so it stays fixed when users scroll up and down through your page.
What is nifty about this one is that you can not only treat elements from the heading, but it allows you to make any element – sticky! From menus and widgets to logos, buttons, floating menus, etc.!
This one saves you a lot of time and patience – that time you would spend on coding the same thing, you can have it in just a few clicks!
After installing and activating the plugin, you will see its dashboard where you do the whole job. Firstly, you name your element and then pick the specific one you will affect.
After that, you can go through an extensive range of settings for a single element like the one where it's possible to choose on which specific pages you want to implement Sticky, on what screen sizes, what kind of effects you want it to show, its opacity and so on.
In advanced settings, you can type the exact screen dimensions you don't want to affect the plugin and vice versa.
We must mention its compatibility with any WordPress theme, page builders, and plugins and that you can make as many elements as you need.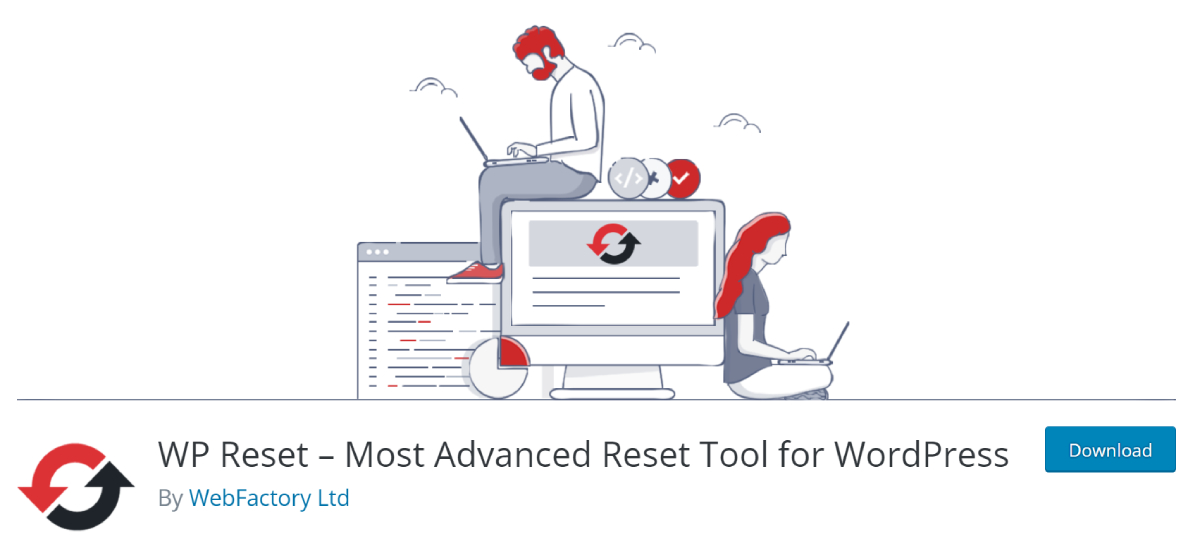 Have you ever got yourself in a situation where you can't find an exit with your code, or you've been lost in tons of lines of the code and have firmly decided the best way is to start over again? Then stay around; we have a solution for all your troubles.
WP Reset will be your dearest friend in the situation we mentioned above. On top of that, it will help you get rid of all your entries, databases, photos, videos, user information, comments, tables, and practically everything that has ever found its place on your website.
What won't be affected by the powerful capability of WP Reset? Everything is essential, including site title, WordPress, address, language, and current users. Once you have confirmed you want to erase everything, there's no way back.
With this in mind, our friendly advice would be to backup all the data and settings and have as many as possible snapshots (we will explain this next) just in case.
After the plugin does what it is supposed to do, you will be automatically logged out and logged in once again to your freshly new WordPress admin dashboard.
So what are the snapshots mentioned above? A snapshot is one of the trademarks of this plugin as it has the role of a "security fuse" behaving like the instant backup of your database.
Before you let yourself in the process of resetting, you should create a snapshot stored in your secured database just in case you need to undo the process, then go to your snapshot location, and everything will be back just as it was before resetting.
Besides all the options mentioned earlier, WP Reset has some tools that can erase only specific segments of your page:
Transients – removing all database entries, including expired and valid transients.
Uploads – deleting all files from the /uploads folder.
Plugins – removing all installed plugins except the WP Reset.
The delete themes option will remove all your installed themes, and the custom tables option will empty or erase every custom-made database table.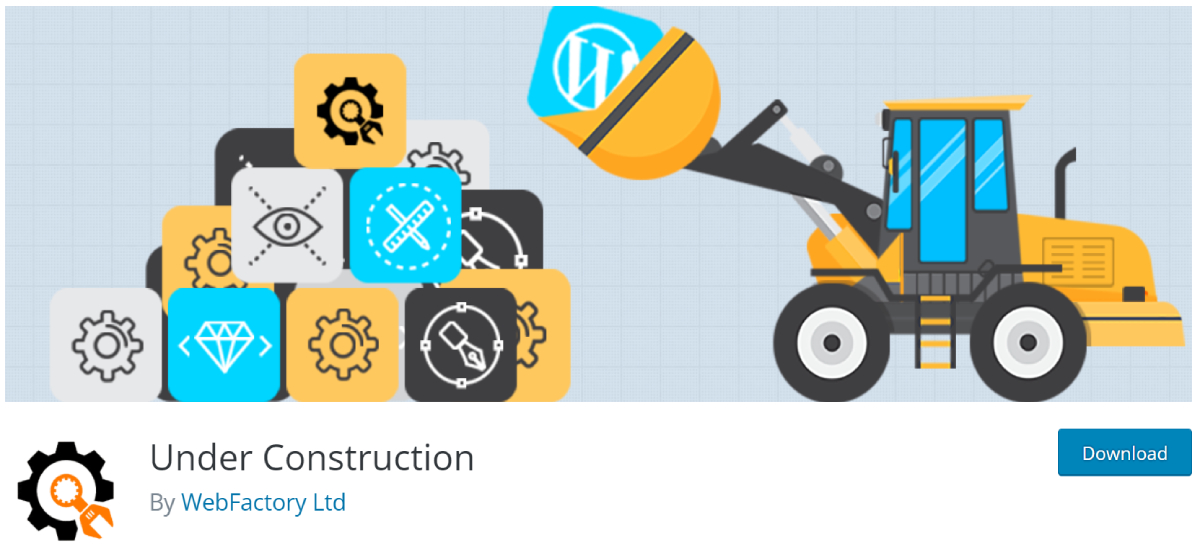 Is there any better way to inform your customers and visitors that your website is going through a maintenance and reconstruction process and that they don't have to worry about the UnderConstructionPage plugin?
This one offers you a visual and efficient way to explain what is going on your website, giving some brief information about the process, so your clients know what is happening.
When you install your preferred template and theme, it will transfer you to the settings page. On the right side are "Page properties" and "Add new element" tabs where you make your first steps in adjusting the template by your preferences.
In the first section, you give a name to the template and the title to your page. The "Add New Element" tab is the central place where the action happens.
Here, you add elements we produced for you – from text and heading, countdown timer, contact form, and buttons to images and videos. Every part can be added to the page by a simple drag and drop action.
You can add text boxes where the main message is stored with editable width, padding, borders, and background. With the "Image" option, you can visually represent what's going on.
"Newsletter" is a must-have! It is a form element where the client enters needed information to subscribe to your news going to his mailbox.
"Social Icons"– pick a few social media icons, link them, and remind your customers to follow you there if they don't. It's a great way to gain more followers on your profiles by simply adding the links in the settings menu.
With the "Countdown Timer," you can numerically indicate the ending time of the construction process or the websites' final launch. You need to set the timer's end time, choose the color, font, and size, and you're good to go here.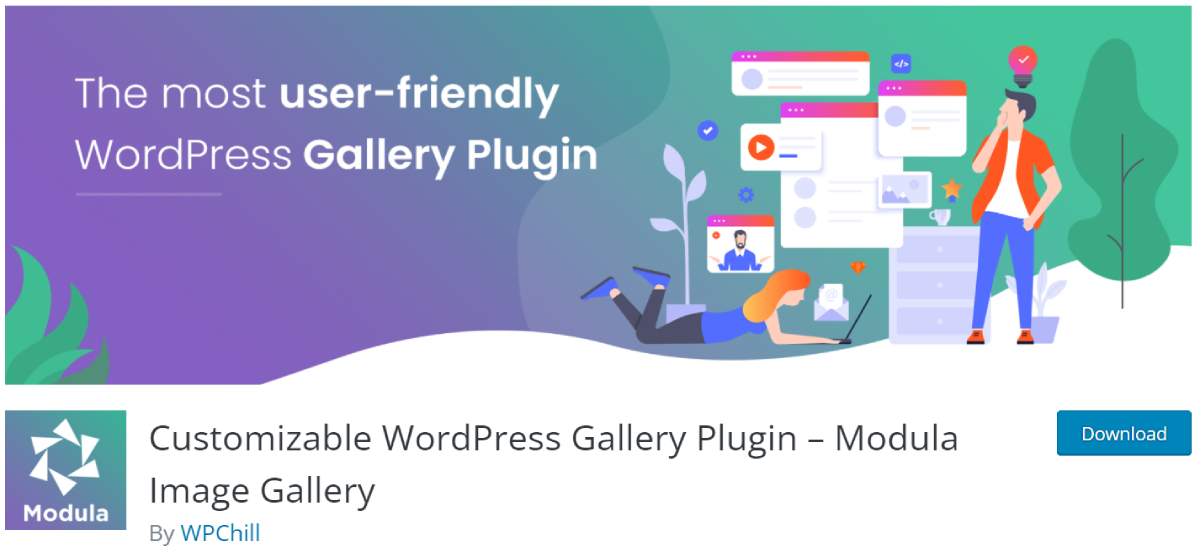 Whether you are a photographer, an artist, or you want to show your products more visually attractive, Modula Image Gallery offers you a great and creative way to do so!
It allows you to choose the pre-built templates that create stunning galleries and grids and the possibility to create your own, fully responsive, custom grids and galleries.
On top of that, you can implement them on your WordPress site in just a few clicks. It contains many customization options, so you can adjust the photo galleries just as you want.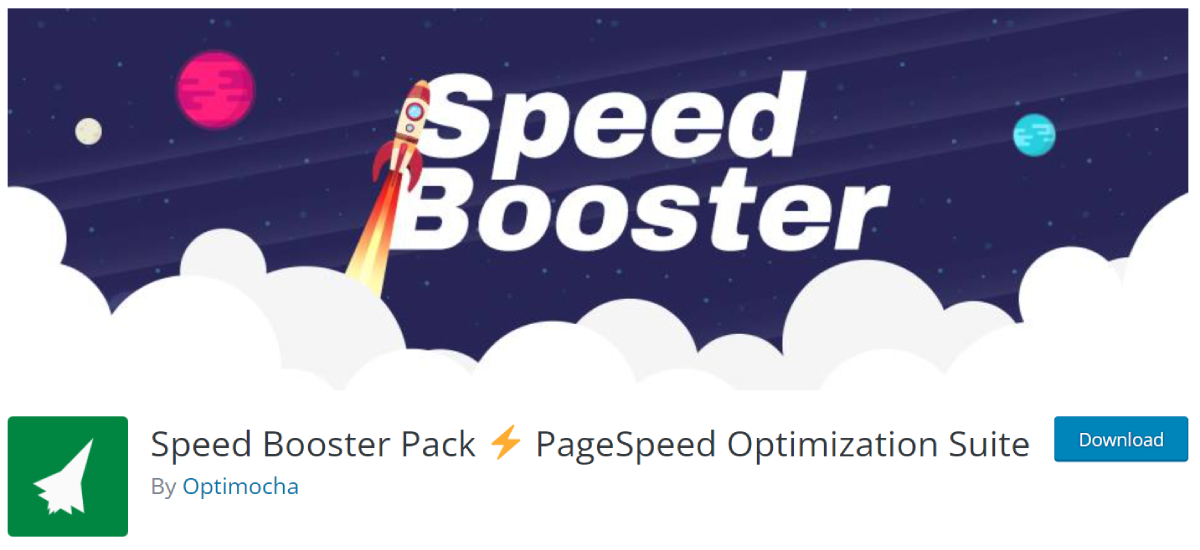 Is there anything worse than the feeling of slow loading pages? Not just do you lose the visitors, but potentially new and current customers. Still, you allow the market opponents to attract your customers because of this easily solvable page loading problem.
If you don't want to exhibit your visitors to this unpleasantness, then Speed Booster is there to clear all your troubles. Speed Booster works on the principle of optimizing almost every part of your website, from caching, fonts, JavaScript, CSS, code managing, plugin optimizations, API optimization, and more.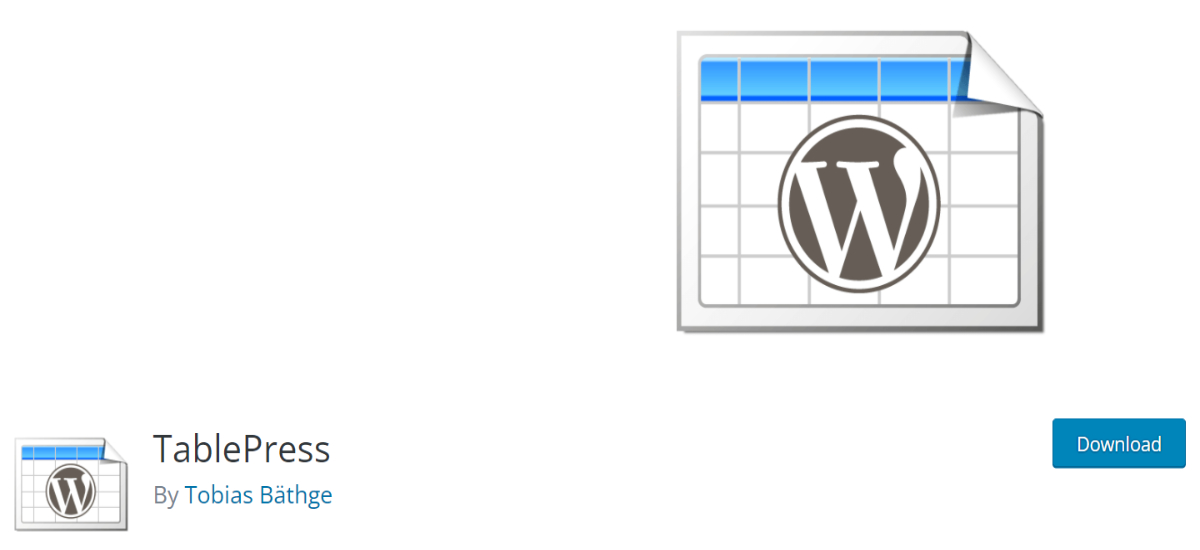 The TablePress plugin offers you a great way to easily create and manipulate your tables. You can add tables to your pages, widgets, and posts.
Moreover, you can make the tables by simply entering the values or editing the already created ones in other software like Excel and similar platforms.
You can easily upload tables to any part of your website through embedding the code and then edit them through Custom CSS editor, where the visual magic happens.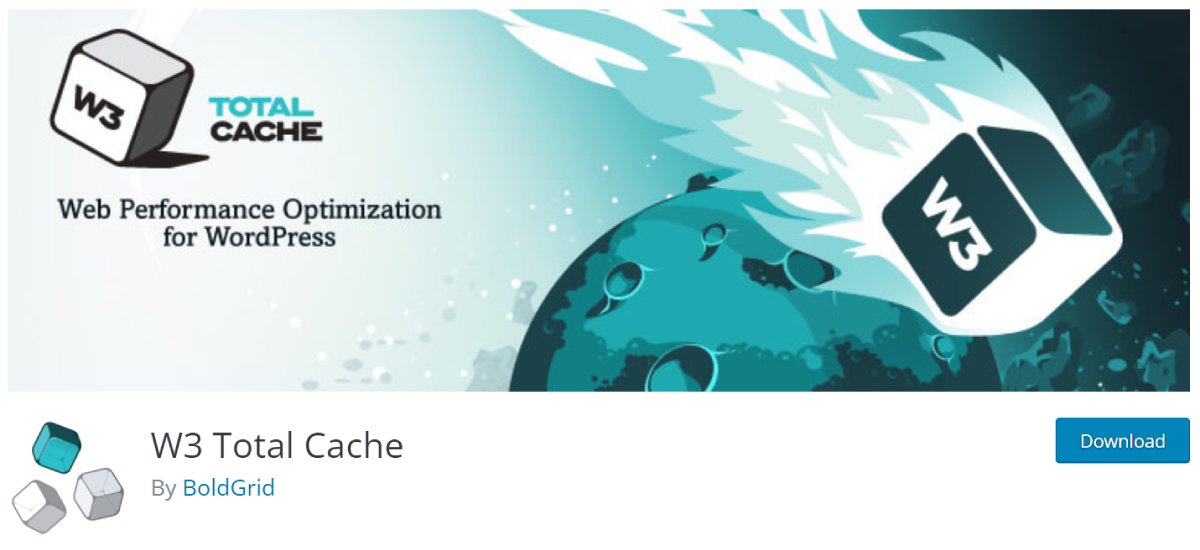 W3 Total Cache is one of the most approved and popular WordPress plugins to improve the website's overall performance by caching vital data. It can improve the SEO of a site with a particular focus on eCommerce and mobile-friendly websites!
Besides this, the plugin has to offer is maintaining traffic load and up to 10 times faster page loads, as well as JavaScript and CSS code compressing which affects loading time and bandwidth savings.
With this mentioned, the W3 Total Cache plugin acts as an SEO tool that will boost the SEO ranking of your website in no time.
Conclusion
We have picked and did a short review of one of the most helpful WordPress plugins that will surely be helpful to everyone, especially designers who need them most.
Our top favorite from those mentioned is indeed WP Sticky because of how you can do an enormous job with a simple click of a mouse! We recommend – the pick is entirely yours.