In our digital world, online surveys have become very popular. There are tons of reasons to add an online survey to your WordPress website. You can even get paid for quizzes.
If you are a WordPress website owner or you have a WordPress product, read the article.
This is the right time to promote WP plugins.
How?
Continue reading and find your answer…
What Is an Online Quiz?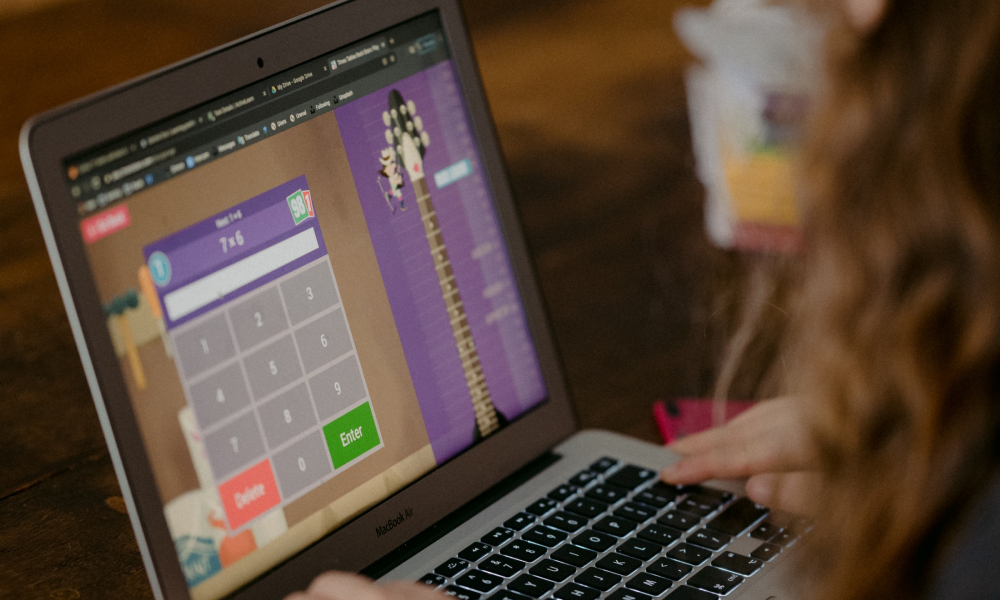 Online quizzes are one of the most effective ways to engage more visitors to your website and get your audience entertained. Via the online quiz, you can provide results directly. With the help of auto-score results functionality, you will save a lot of time. Furthermore, real-time feedback and immediate score results will increase the user traffic to a website.
Create quizzes with a user-friendly interface and boost user engagement. In addition, keep your target group entertained. Furthermore, via the quiz with a responsive design, the web page visitors will not want to leave it.
Moreover, digital quizzes are a perfect method to track your users. With the help of an advanced-level questionnaire, you can report, track and evaluate studying progress and outcomes.
Another worth mentioning advantage is, that you can quiz a large number of people. For example, if you are an employee and need to find the right candidate for the vacancy, then an online quiz will be an ideal solution. Save your time, and get real-time results fastly and easily. Hence, online quizzes give the opportunity to pass the same quiz as many people as needed, no matter the distance, time zone, and of course without any limitations.
What Are the Advantages of Online Quizzes?
As I have formerly mentioned there are numerous advantages of an online quiz. Now, let's find out how can a digital quiz benefit a website owner.
First and foremost, quizzes are excellent for education. Help students evaluate their knowledge level. Create different quiz types like the Assessment quiz, Knowledge quiz, IQ Test, Trivia quiz and etc. The quiz-type variations will definitely make the studying process more enjoyable. As well as, enhance the learning skills in an entertaining and pleasurable way. Make the students want to study and learn more and more.
Secondly, digital quizzes are a perfect fit for getting to know the responder's personality, characteristic features, preferences, etc. Generate a Personality quiz and learn about your audience. By the same token, Personality tests are an ideal way to help students in a choice of their future profession or a career field. Furthermore, if you are a psychologist you can improve the therapy session. Or, if you are an employee find the perfect match candidate for the vacancy.
Thirdly, with the help of online quizzes keep the participants always motivated. Add a no-graded quiz to your website and propel the audience's interest in a particular subject. For instance, if you have an online course you can start the course with a pre-test. Find out what the responders already know and what they don't. In this way, you are giving a participant an opportunity to start the course from the level, that suits their knowledge level the most.
Last but not least, besides giving to students an opportunity to learn in a fun way and get new understandings. The functionality of "Multiple Attempts" means, that students have numerous possibilities to take the quiz. By the same token, multiple chances to pass the quiz will help students to improve their knowledge, grades, and scores.
WordPress Quiz Plugin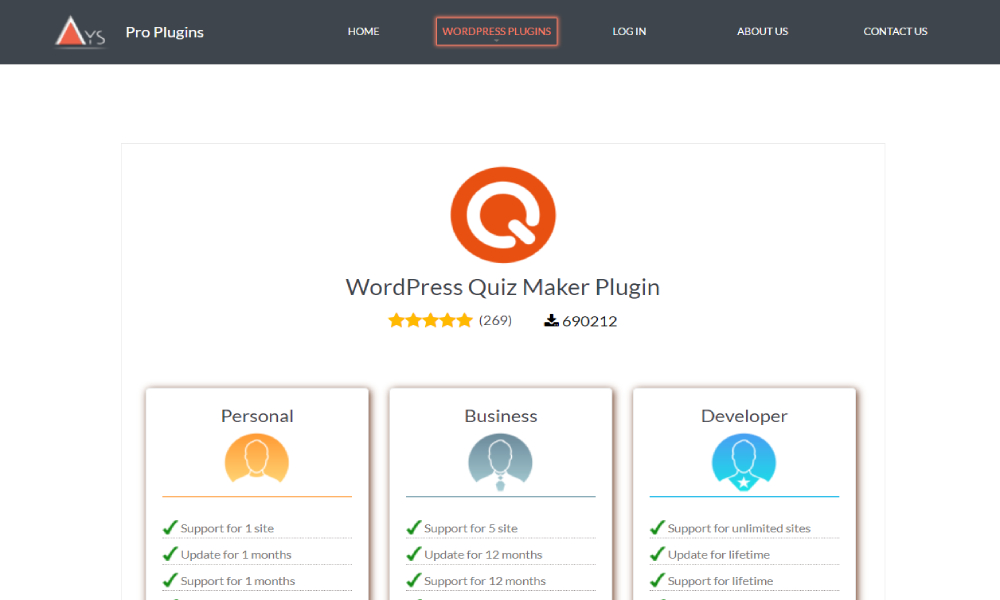 To benefit from all the above-mentioned advantages, of course, you will need a WordPress must-have quiz tool with progressive functionalities. Via the WordPress Quiz Plugin, you can create an unlimited number of quizzes with unlimited questions and answers in a few minutes. The Quiz Maker plugin will provide its users with a beginner-friendly experience. Build quizzes with responsive designs and a user-friendly interface. Furthermore, the quizzes created via the Quiz Maker plugin will perfectly fit any screen size. The website visitors will definitely enjoy the quiz passing process.
Build various types of quizzes with the help of Quiz Maker's question types (radio, checkbox, dropdown, text, short text, date, number).
Grow your marketing list with the help of the "send mail to user" functionality. Send mail to a quiz taker after passing the questionnaire. Send a mail with detailed information. Moreover, the message can contain the duration, score, personal details, and report.
Create complicated quizzes just in minutes. The "answer weights/points" feature will help you to build complicated quizzes like a "personality test."
Generate quizzes with certificates. Send certificate to succeeded users. Motivate your participants to strive for better results. Moreover, keep the website visitors engaged in a quiz passing process.
Generate more leads via the Third-Party integrations. Generate paid quizzes with the help of PayPal or Stripe integrations. Furthermore, create a product-recommendation quiz via the WooCommerce integration.
In addition, with WordPress Quiz Plugin functionalities you can easily create numerous quiz types. Build quizzes like Assessment quiz, Trivia quiz, Buzzfeed quiz, True-or-False quiz, This-or-That quiz (with images), Diagnostic quiz, Viral quiz, IQ test, Knowledge quiz, Personality test, Multiple-choice quiz, Scored quiz, and most importantly Paid Quiz.
Why Do You Need a Paid Quiz?
Everyone wants to make money. Just imagine a plugin that offers an opportunity to generate an online paid quiz. WordPress Quiz plugin, not only offers the listed above advantages. The best quiz plugin for WordPress can easily become your source of passive income.
Build paid quizzes and entertain your users. Provide each website visitor with a unique experience. Furthermore, drive traffic to your WordPress website. Promote your quizzes and attract strong engagement.
How to Build a Paid Quiz?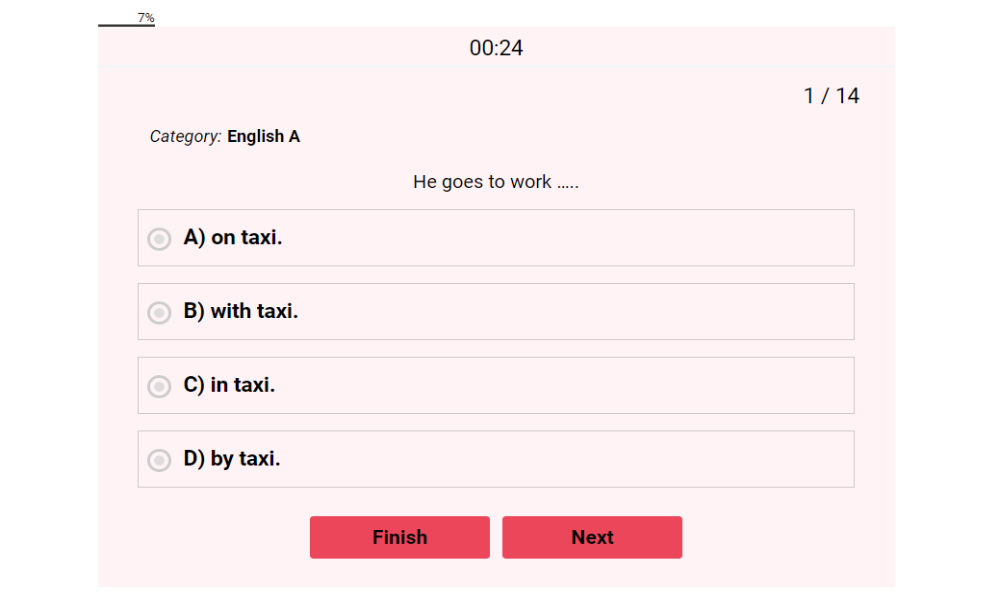 First and foremost, you will need a WordPress advanced-level tool. The Quiz Maker plugin offers you multiple methods to generate paid quizzes.
With the help of Quiz Maker's Third-Party Integrations generating online quizzes will take just a few minutes. You can choose either the PayPal or Stripe method. Enable your preferred method for your quiz and bingo your online paid quiz is ready to use.
After specifying your payment method let's add some details. Define the amount of payment for passing the quiz. Afterward,  you are free to choose the currency, there are plenty of choices. Moreover, you can add payment details. For instance, add a text message which will be shown before starting the quiz. Also, you can add media to make your integrated quiz more eye-catchy.
Another great and easy-to-set-up method of generating an online paid quiz is via WooCommerce integration. This is a great method for building a Product-Recommendation quiz. Via the WooCommerce integration, you can sell quizzes and products based on the user's score.
Product-Recommendation Quiz
As I have formerly mentioned the Quiz Maker plugin has WooCommerce integration. This means that you can easily create a Product-Recommendation quiz. With the help of this type of quiz, you can recommend your products. Promote your business product. Furthermore, provide each website visitor with entertaining content. Make your users stay longer on your website and enjoy their spent time while passing the most engaging quiz. After, passing the quiz based on the quiz results recommend the needed product.
Product quizzes can personalize your shopper experience. You can ask for preference data and use that data to offer a personalized experience to your shoppers.
Product recommendation quizzes can grow your email list. The collected email addresses will help you to make direct communication with your website visitors. Interactive content brings more lead generation than static content.
Product Recommendation quizzes will provide you with important customer data. When the visitors complete the quiz you get data and learn about their needs. This information will help you to keep your website visitors.
To Sum Up…
Engage, entertain, win trust, sell, and make a profit. All these actions can be easily done via the WordPress quiz plugin. I think this is the right time to make sure by yourself.
Go and install your own Quiz Maker!