A constant struggle for business owners, startups, or even developers is reducing time and expenses when building an app. We did a little research on new offers on the market, and these are the best no-code app builders you need to try in 2023.
This is our list:
Frontly
Stacks
Conektto API SDLC Platform
Twinr
Devless
Stacky
1. Frontly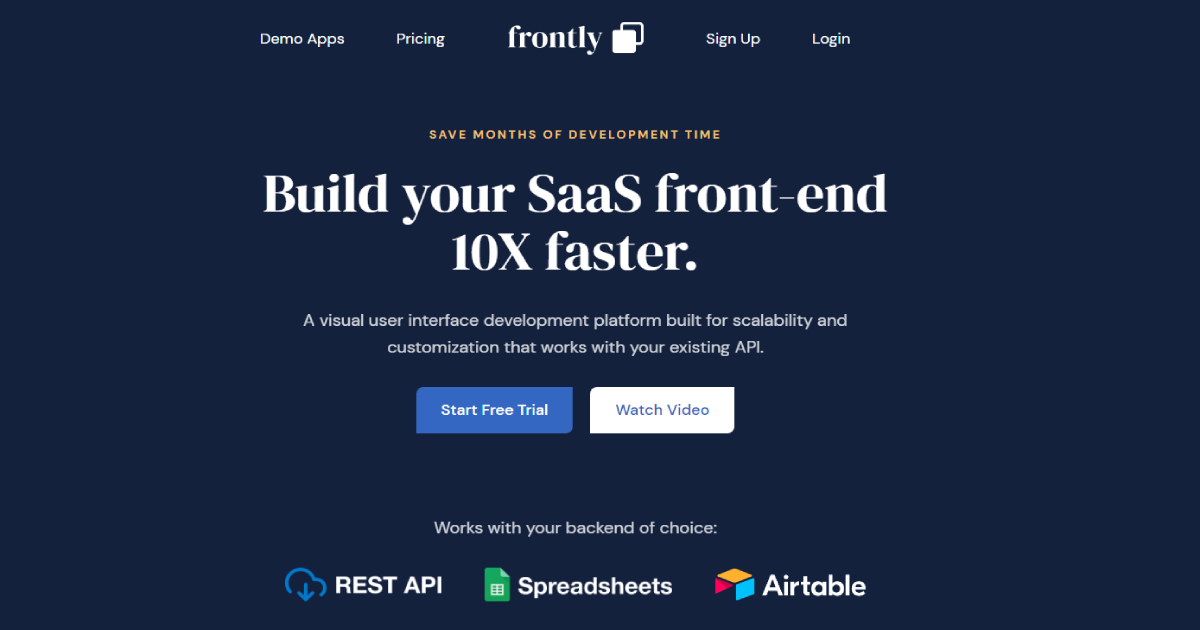 Frontly is a no-code app builder. It is an excellent tool for users who need an easy-to-use startup app builder.
Using Airtable data or Google Sheets, you can quickly create SaaS or Marketplace apps using Frontly. And above all, no code is required in this building process.
Frontly is an excellent choice for you if you are a developer or web designer. When you don't have enough time to create your code, or you need to meet a deadline, use Google sheets or Aitrable data, and in a couple of hours, your new app is ready for launch.
And to be clear, this app will be a fully functional web app.
Frontly is an excellent alternative to AppSheei, Bubble, and Webflow. It seamlessly integrates with Airtable, Browser-based, Google maps, Google Sheets, and Rest API.
2. Stacks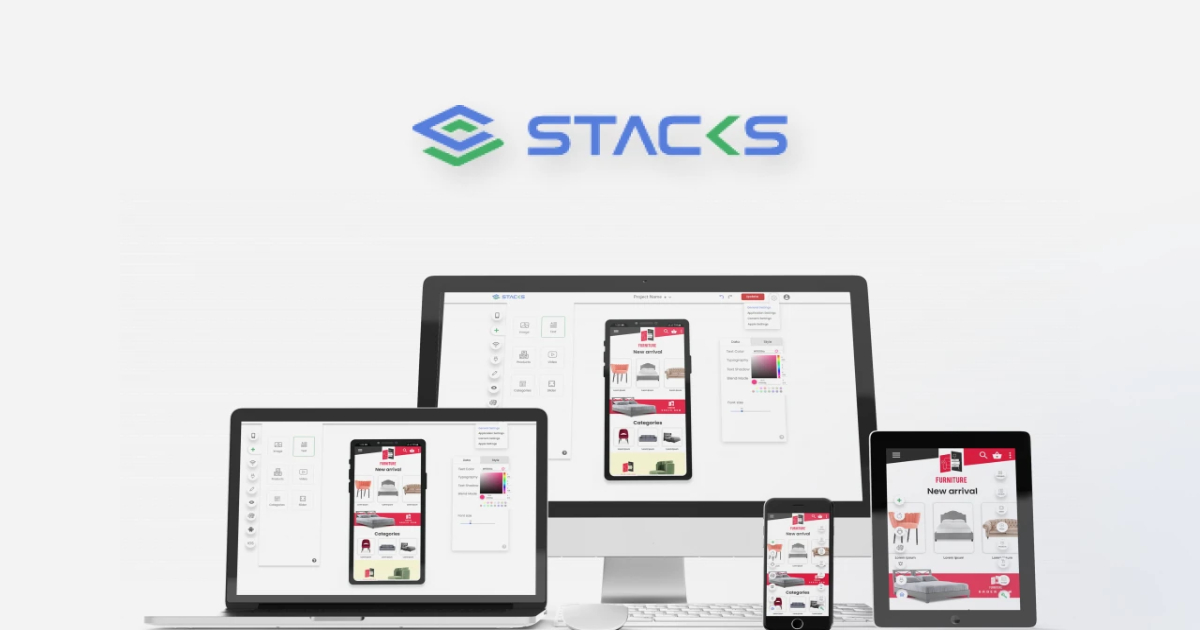 You can create your native app with Stacks and its no-code option. You will need a few minutes, and your iOS & Android apps will be ready to launch.
The Stacks will save you time and hassle because you will only need to postpone much-needed apps for your business. A time of balancing your needs for the right app until you have more resources is going to be in your past.
Stacks will give you complete control over every single aspect of the app you are building. The Stacks application is fully customizable, and there will be no limit to just a few sections or pages.
Stacks flawlessly integrates with WooCommerce and WordPress, which is considered an alternative to AppSheet and Appy Pie.
If your business is small, a marketing agency, or a web design agency, then this no-code app-building tool is right for you.
3. Conektto API SDLC Platform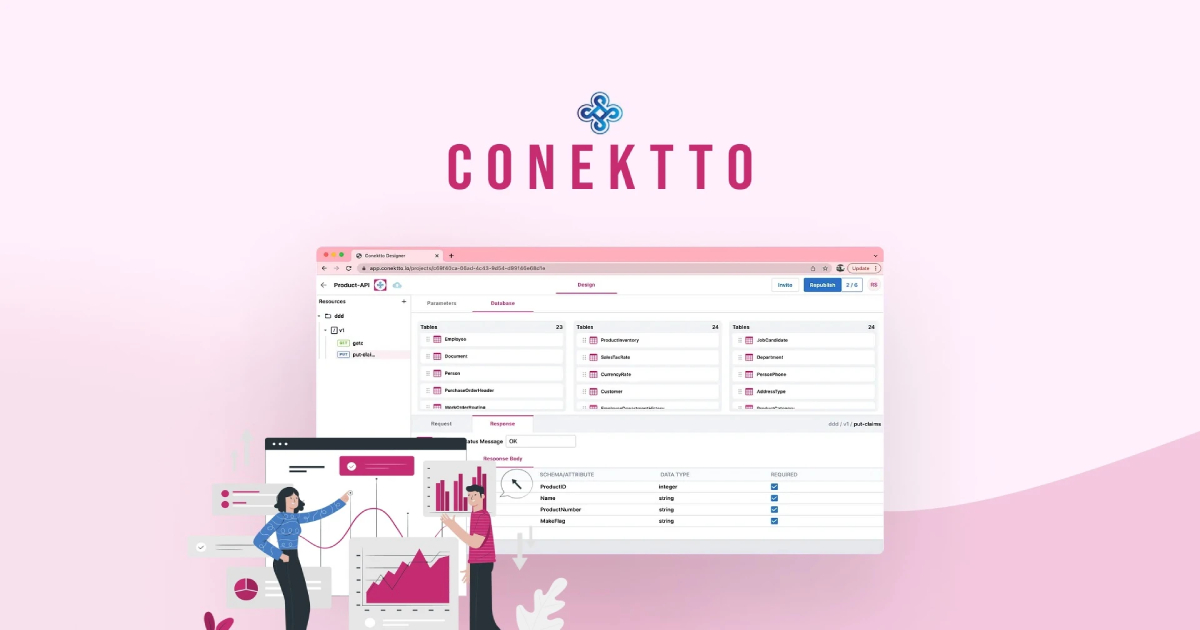 When you find yourself in a situation where you need an API, use the Conektto API SDLC Platform. With this platform, you can easily, and without any coding necessary, create an API that works. Design, build and test API using Conektto, and don't be surprised when you have functional API in a matter of minutes.
Conektto is ideal for developers to save time and money when building and testing an API.
The main features of Conektto are:
Point/Click and drag/drop feature to publish API (Springboot or .NET) quickly
Auto-generated source code ready for import
Auto-generated Mocks for API
Auto-generated Test data
Auto-generated tests – both functional and performance ones
Visualize and Simulate your API design
Conektto API SDLC Platform integrates with API, Custom API, MySQL, and PostgreSQL, and this solution is best for developers, Product managers, and QA.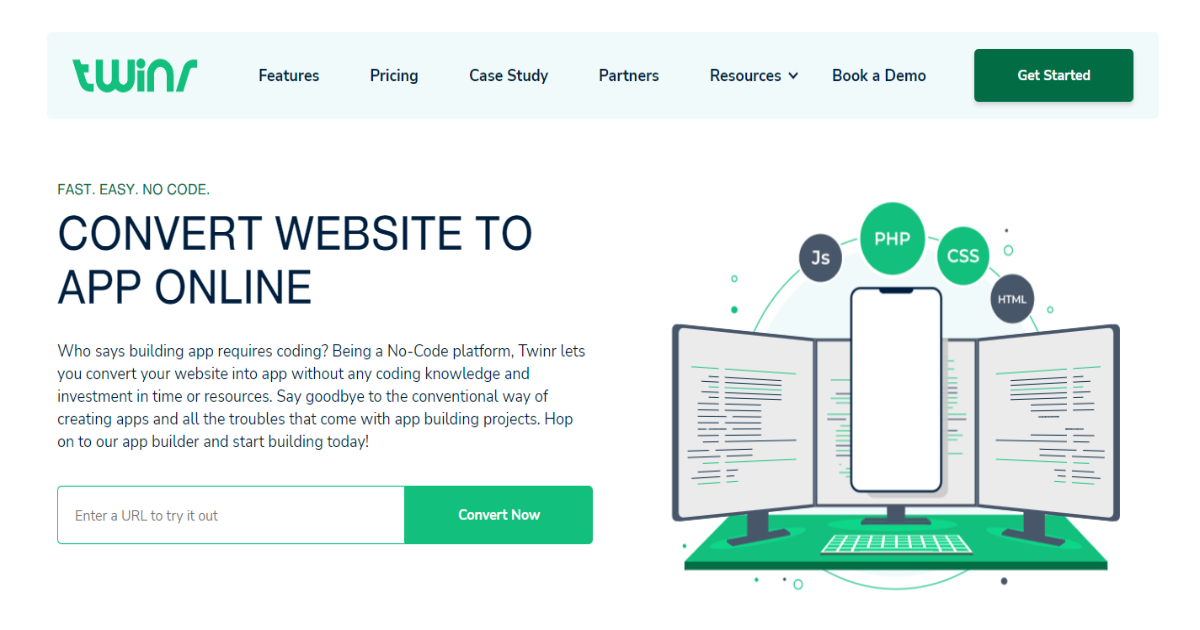 Twinr is a development tool that will easily convert websites to mobile apps. It supports conversion to Android/iOS apps, and the whole process is finished in one day (24 hours, to be precise). Above all this, you don't need to use code at all.
Using Twinr:
Provide your website URL and create the wanted app
Improve user experience by allowing customization
Preview and publish Android & iOS apps and submit the app to App Store & Play Store
Features of Twinr:
Icon Library
Push Notification
Preview in real-time
Native UI
Upload/download of files, etc.
Twinr can be an alternative of choice to Appy Pie and GoodBarber and is best used by developers, eCommerce, and SaaS.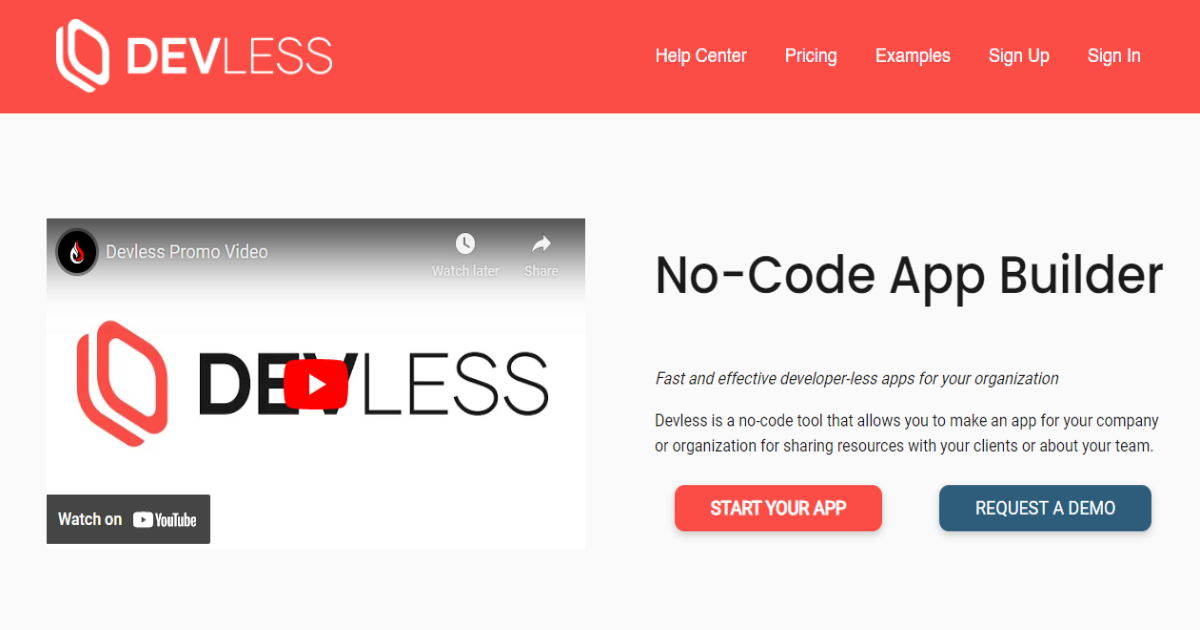 Devless is another helpful tool for creating apps. It eliminates any need for using code during the creation process. With Devless, you can create apps that engage customers and add various tools.
The Devless platform is adaptable and allows you to build apps to meet all your requirements. This way, the app you create will meet all your business needs, and you won't need additional tools or extra costs to have a fully operational app.
Devless is best for content creators, developers, marketers, or web designers.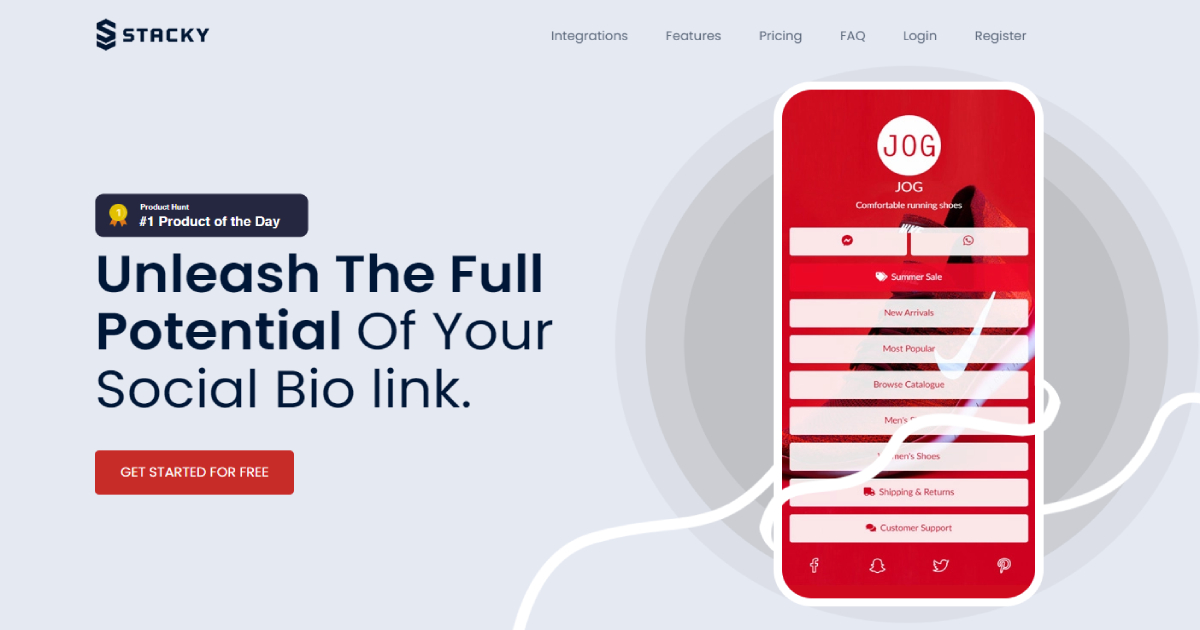 We all have many social medial accounts. Stacky is a tool we recommend to help you quickly create micro landing pages with no code.
Stacky will allow you to link all your profiles on various social media to one custom-built micro landing page. After you connect to Stacky, use it for promotion or as a tool to build your audience with retargeting pixels.
Features:
Drag and Drop editor
Custom fonts and colors
Unlimited links
Link scheduling
Embed content from YouTube, Twitch, Spotify, Vimeo, or Soundcloud
Stacky is best for influencers, artists, marketers, and marketing agencies.
Conclusion
All six tools have one thing in common; they can create or build apps without code. One that has the best set of features and is usable for different purposes is Frontly – No Code Startup App Builder. We can recommend you try it since a 60-day money-back guarantee is available.