What is Google AdSense?
Google AdSense is a well-known tool by Google. You can use it to make money on your blog or website through adverts.
It is one of the most popular advertising programs for bloggers who want to monetize their websites.
Google AdSense is great, but it's not the only choice. There are many great alternatives if you are looking for different tools and other ways to make an income.
Don't know which one to choose? Look at some Google AdSense alternatives that will help monetize your blog.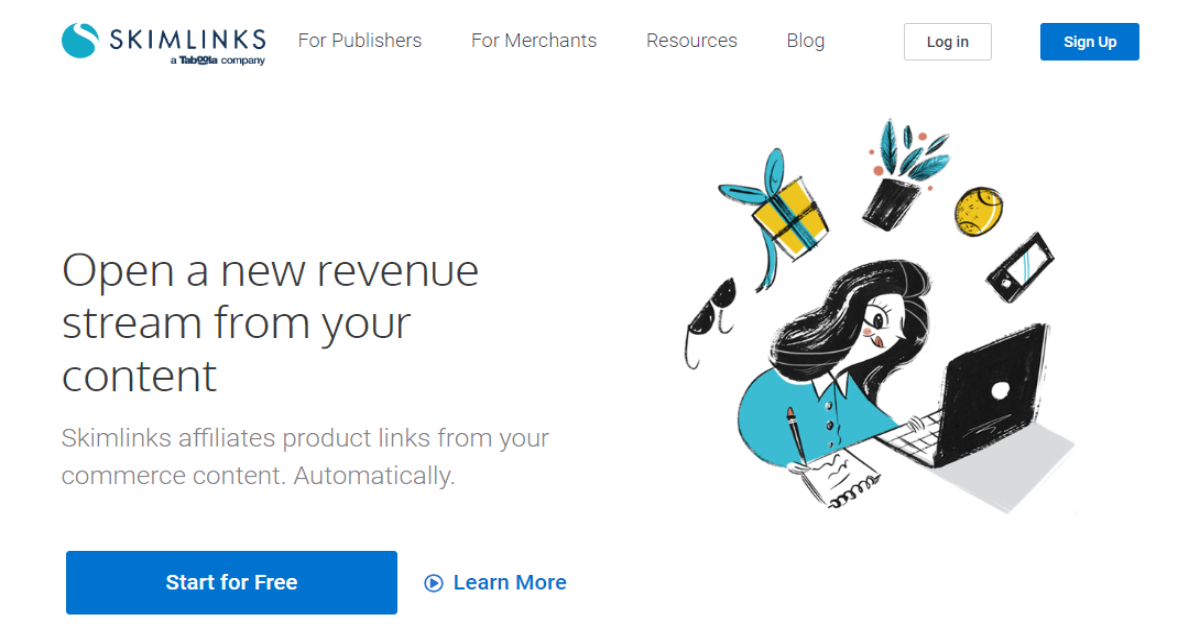 Skimlinks automatically updates your commerce content, which allows you to focus on running your website and not setting up affiliate links.
This alternative enhances your commerce strategies, including mobile, social media, website, and email.
When you join Skimlinks, you gain access to a network of almost 50 000 merchants and 50 demand partners.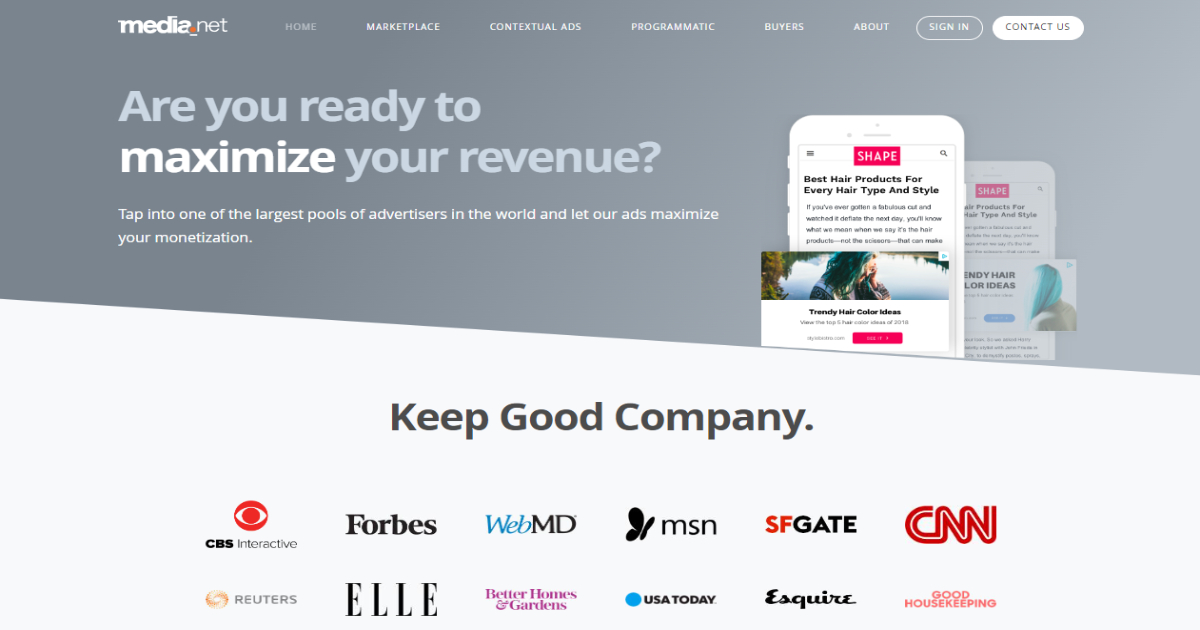 Media.net is a contextual ad network run by Yahoo and Bing. It's used by big brands all around the world.
This alternative helps you monetize your content with access to Yahoo! or Bing searches.
This kind of marketplace grants access to content-driven publishers. This way, you have a search market that can help you maximize your ad revenue.
Media.net offers a server-side header bidding platform. You can manage this platform completely. And with minimal effort, you can make the most of a programmatic display.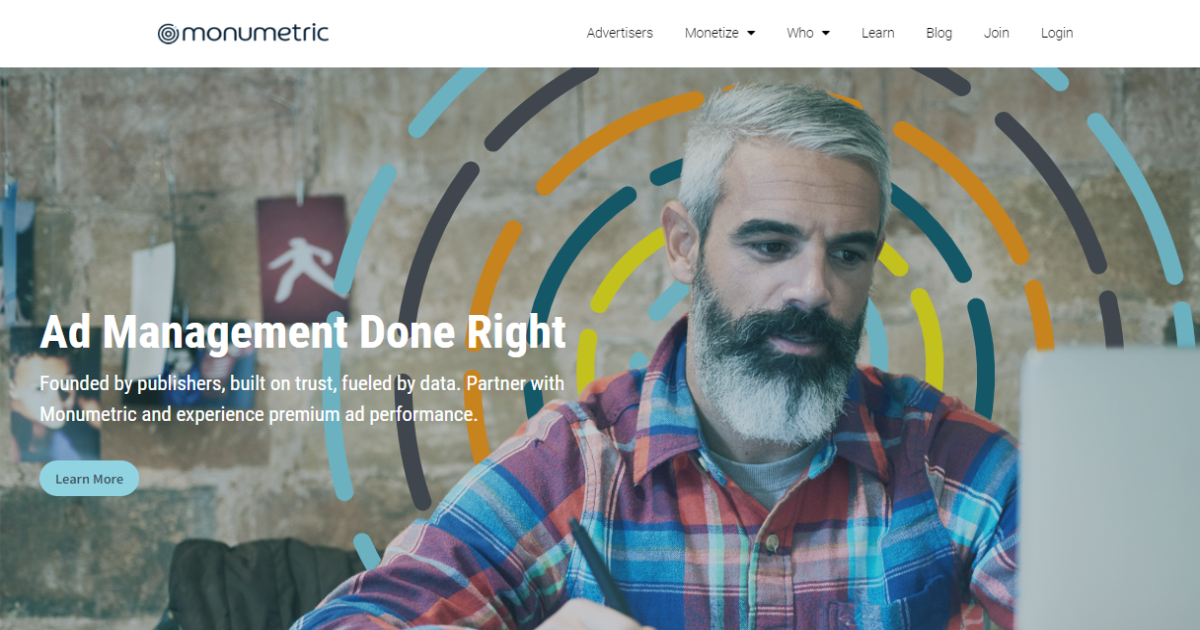 Monumetric allows you to increase your website revenue and, simultaneously, preserve 1st class user experience for your visitors.
It uses CPM instead of CPC. That means you get paid for every impression. Monumetric pay rates are one of the best for CPM campaigns. This ad revenue partner is an excellent choice for increasing your income. The minimum traffic requirement is 10k monthly views, so you have to be sure you are making a good choice with this investment.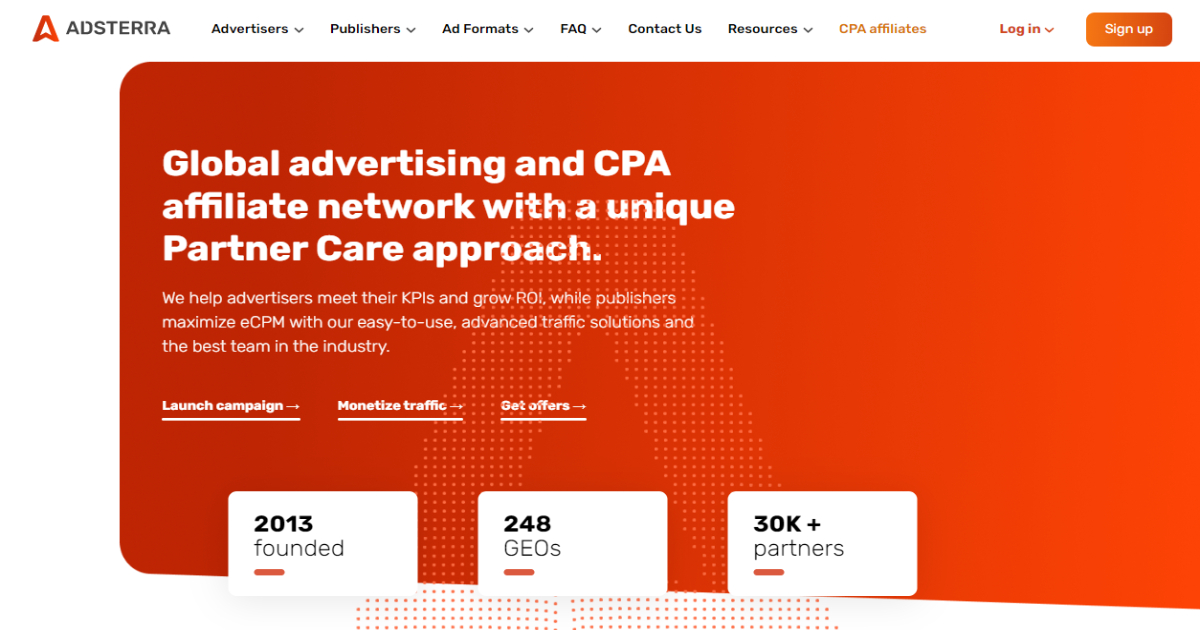 Adsterra is a great platform for advertisers and publishers.
This platform is well-known and fast-growing. It creates over 10 billion monthly impressions and is one of the leading digital advertising companies. It is a user-friendly platform that makes it very easy to monetize your traffic.
Adsterra offers popunders, display banners, pre-roll videos, and push notifications. It works for both desktop and mobile.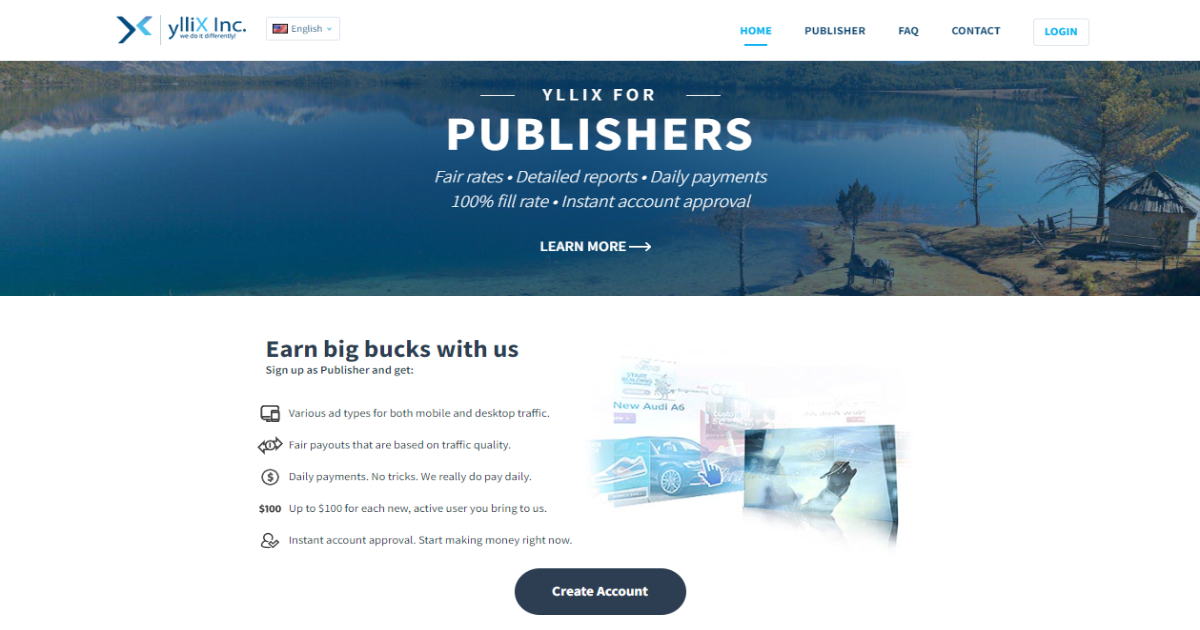 ylliX is an advertising network that offers various ad types. It includes popunder ads, sliders, layer ads, mobile redirects, and full-page ads.
YlliX works both for desktop and mobile.
It offers detailed reports, fair rates, daily payments, campaign targeting, and 100% fill rates.
It also offers a rather generous referral program that pays up to $100 for each new active publisher or advertiser, plus 2% of their lifetime earnings.
YlliX's self-serve platform grants you complete control of your campaigns. And for ensured quality, traffic comes from verified sources.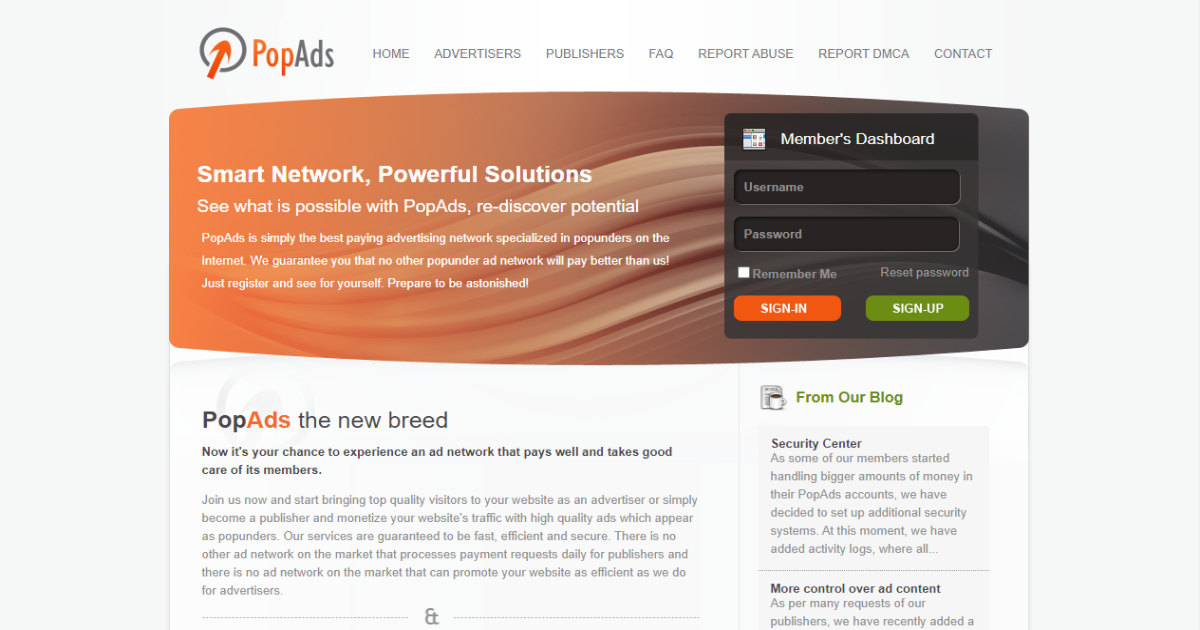 Just like the name says, PopAds specializes in delivering popunder adverts. That is one of the best-paying advertising networks for these types of ads.
The PopAds network includes advertisers from more than 50 countries. It also offers a referral scheme for publishers and advertisers.
It includes many targeting options which will help improve your campaigns. All publisher sites are reviewed to ensure that they meet quality standards.
With PopAds, you have complete control of what you choose to pay.
It uses a system where you can choose how much you want to pay for each popunder, and if you bid high, you will gain more traffic.
7. Kevel (formerly Adbuff)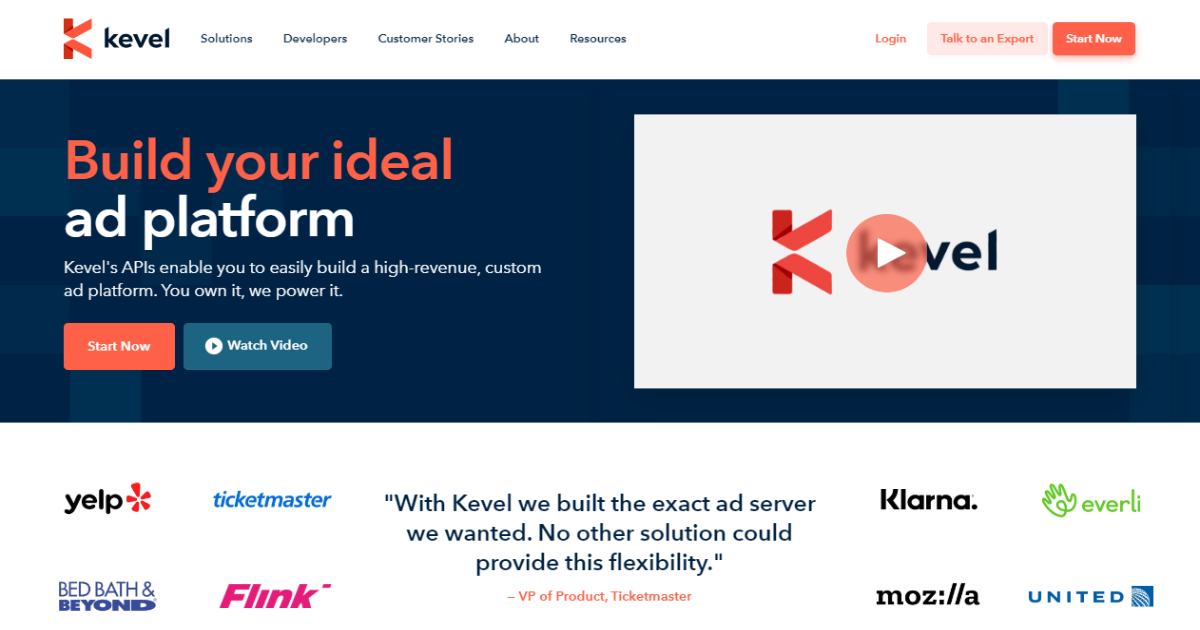 Kevel pays by CPM or CPC. That means that visitors don't have to click on an ad for you to get paid. Once the ad is served, you gain income from people simply viewing it. This network only accepts English-language sites, with most traffic coming from the UK, USA, Canada, and Australia. You need a minimum of 2,000 monthly visitors to be accepted.
If you are looking for an alternative that offers a great payment rate, this is an excellent choice since ad publishers receive 90% of advertiser revenue. Kevel is easily one of the best-paying alternatives out there.
Reputation is everything, and Kevel adverts are suitable for family audiences, which will keep your brand safe.
Final Words
AdSense is one of the most well-known networks out there. However, if you want different results or diversify your revenue, plenty of great alternatives will help you maximize site performance, save time and increase your income.