One of the hardest things when building a business is forming a strong, trusting relationship with your customers. Email newsletter services are one of the best and most efficient ways.
You're probably asking yourself what they are and how they will help your business? Email newsletter service is a software that allows you to directly contact a considerable number of customers or just website visitors and inform them of your products and offers.
You can contact present or potential customers, gain their trust and get them to return to your page and become loyal. Email marketing will also increase your revenue, so if that is not enough motivation to start using it, I don't know what is!
If you're sold on email marketing, it is time to present you with the best ones to pick the most straightforward and efficient option for your business.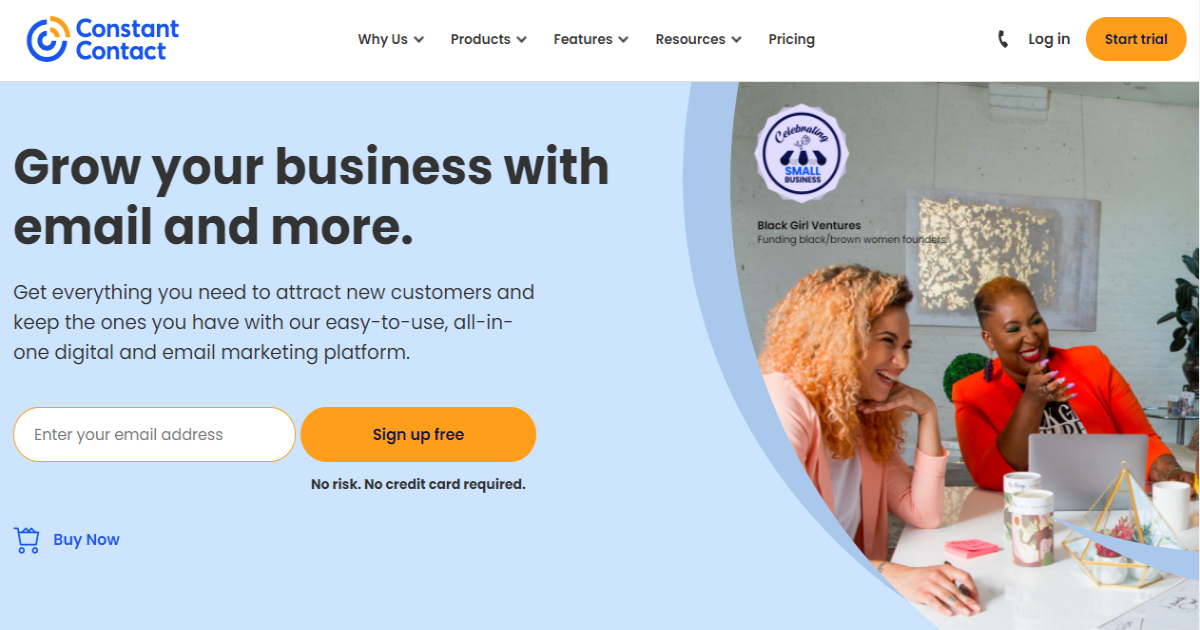 Constant Contact is the best digital marketing platform for people just starting. So if you're a small business owner and you don't know where to start or how to grow your business, Constant Contact might be for you.
It allows you to easily connect with your audience, store your contact data, grow your business, and track your results. The website is nicely color-coordinated and might target a younger audience because it has a modern look.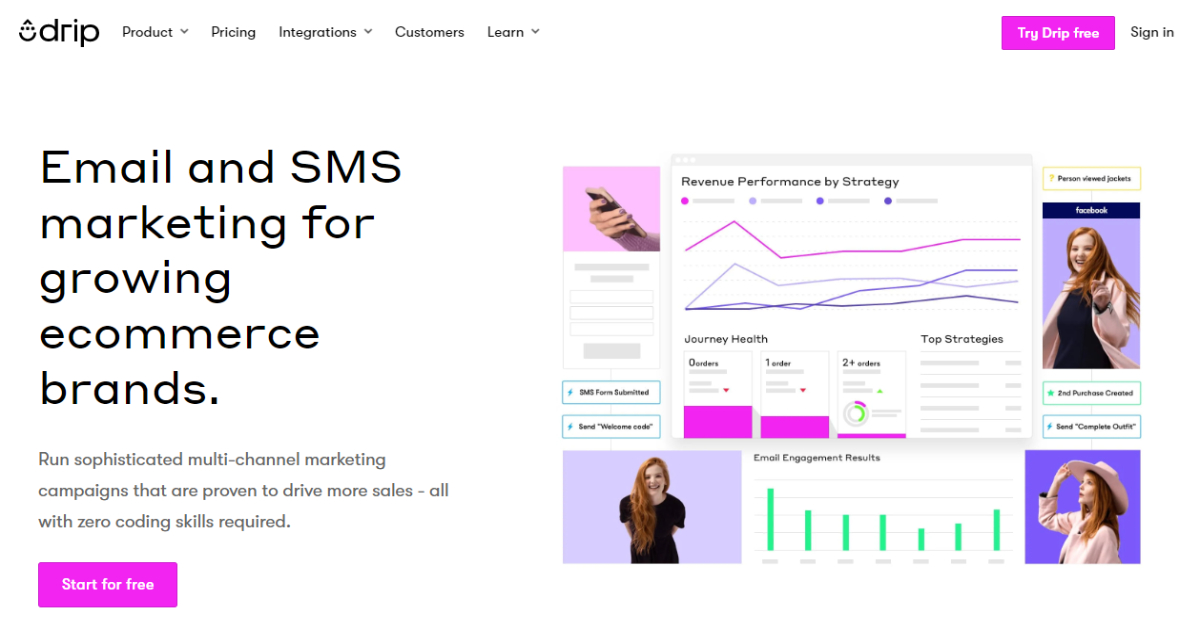 If you're looking for not just email marketing but also an SMS one, then Drip is the right option for you. Drip allows you to create multi-channel marketing campaigns, store your contact data easily and personalize offers to target the best audience consistently.
You can get your personality to shine through because Drip allows you custom building with its' visual workflow builder. If this doesn't sound good enough, you can do all of this without any coding experience or knowledge and cost-free.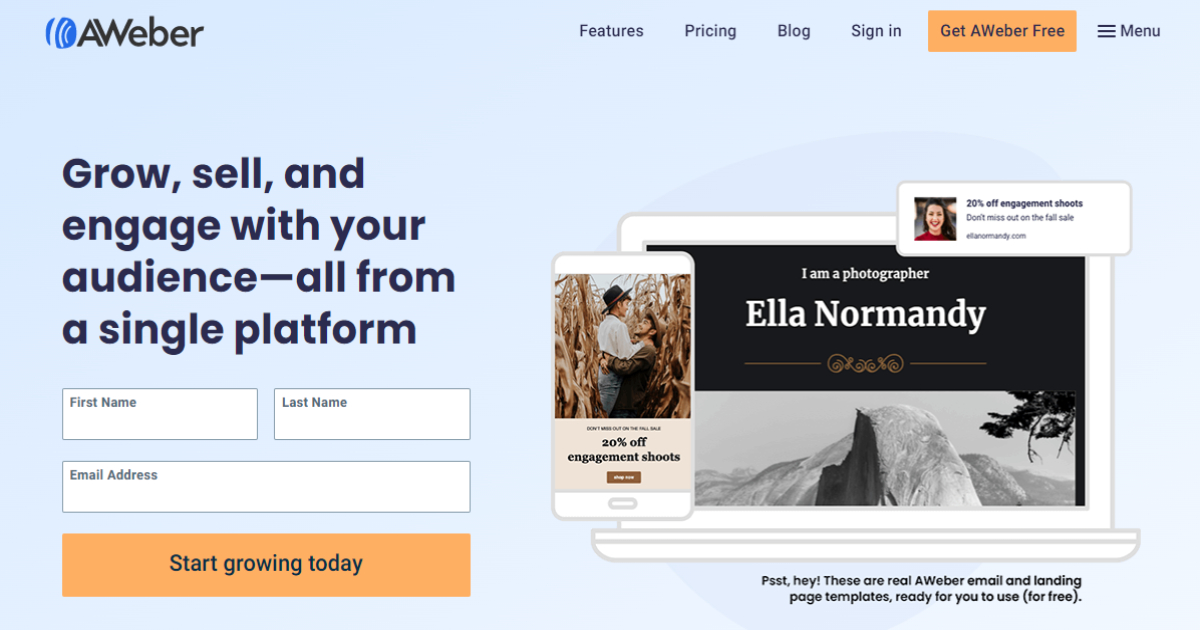 If you are a small business owner and want to play it safe and go for a more popular option, the solution is AWeber. The best feature of this platform is pre-built templates that allow you to work faster.
AWeber also offers you the process of automatization and the possibility of setting up an online store. You can get all of this for free to start your business today to make it even better! Focus is on the customers – growing your business and becoming trustworthy.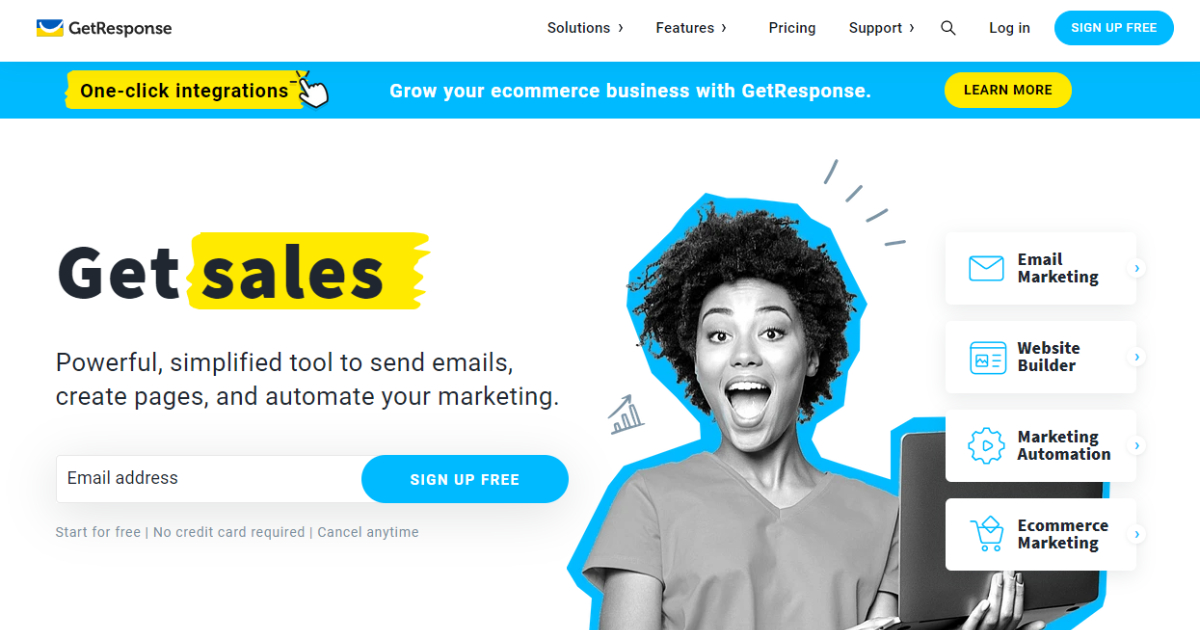 GetResponse is a free marketing platform designed for small and big businesses that help you grow your audience, engage with customers, and make them return.
It is versatile and can adapt to any business because it allows personalization to help you attract more customers and be more efficient. If you want a platform that doesn't ask about your size, GetResponse is for you.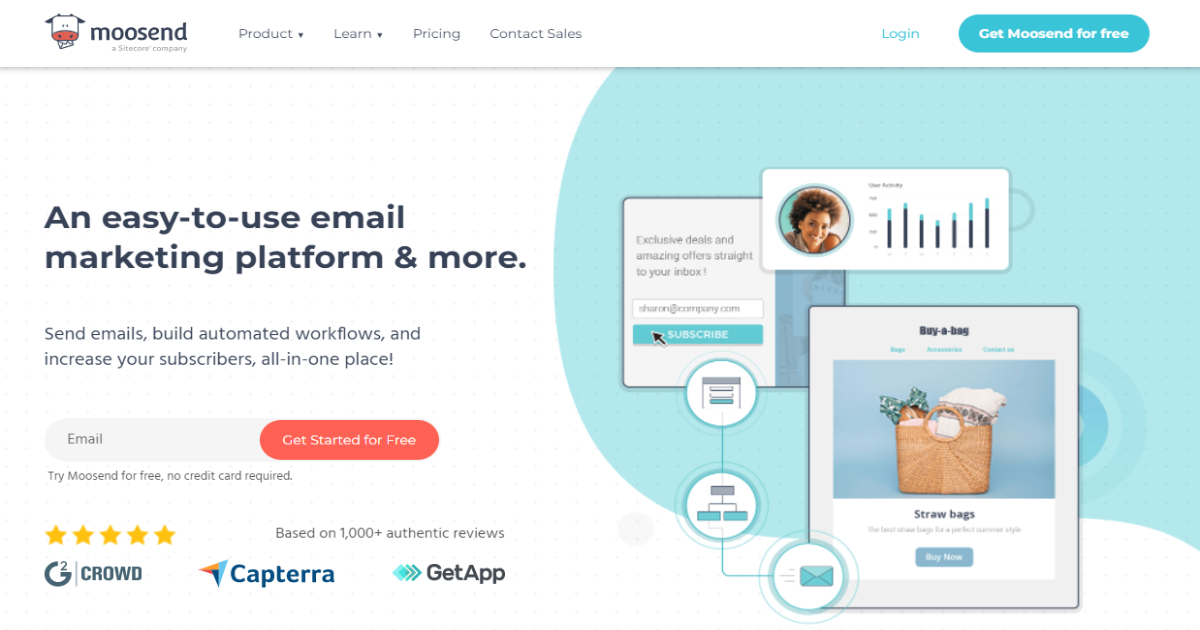 Moosend is not just a platform with a cute icon next to its' name; it is one of the best email marketing software for businesses. It offers drag-and-drop editors and pre-made templates to create great landing pages. It also tracks your website and analyses your data.
If you want to have it all – a cute icon and endless possibilities, you can get Moosend for free with no coding involved.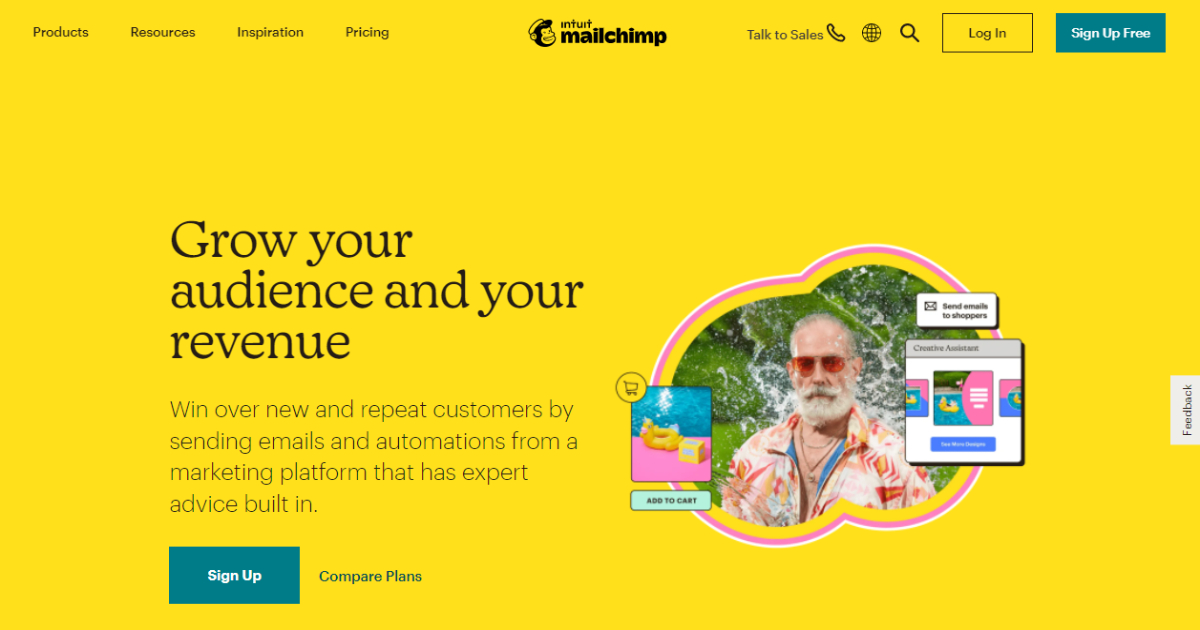 One more email newsletter service with a cute animal icon next to its' name is MailChimp. Ideal for growing business, it allows you to market your business and reach out to the right audience, personalize it by adding automated messages and get creative with many templates and AI-powered custom designs.
You will always have an insight into how your business is doing because MailChimp will analyze your data and help you connect with your audience to grow faster and more effortlessly. If you've decided to do it all with MailChimp, you can sign up anytime.
In Conclusion
After analyzing the six best email newsletter services, we need to summarize what to look for while making your choice. It's crucial that you can work efficiently, effortlessly, and seamlessly, choose the right option for growing your industry with all the right features you need, and do it the cheapest way possible.
The best advice is to go with your heart and choose a service that best fits your needs and your business and that you will enjoy the most.